Keller Auditorium | Portland, Oregon
Get ready for a rib-tickling comedy night from one of Mexico's most prominent comedians, Teo Gonzalez, as he brings his hilariousness to Keller Auditorium. Catch the "comedian with the ponytail" this May 14th at the famous Portland, Oregon venue, and prepare to laugh all your stresses away by listening to his all-original acts delivered in true Mexican fashion. Together with another famous Mexican comedian, Rogelio Ramos, Gonzalez's comedy will surely fill the venue with bursting laughter from the crowd. So if you want to spice up your Saturday night with a premier comedy show from Mexico's comedy GOATs, you should click the "Get Tickets" button and prepare for the hilariousness that will come your way! Get your tickets now!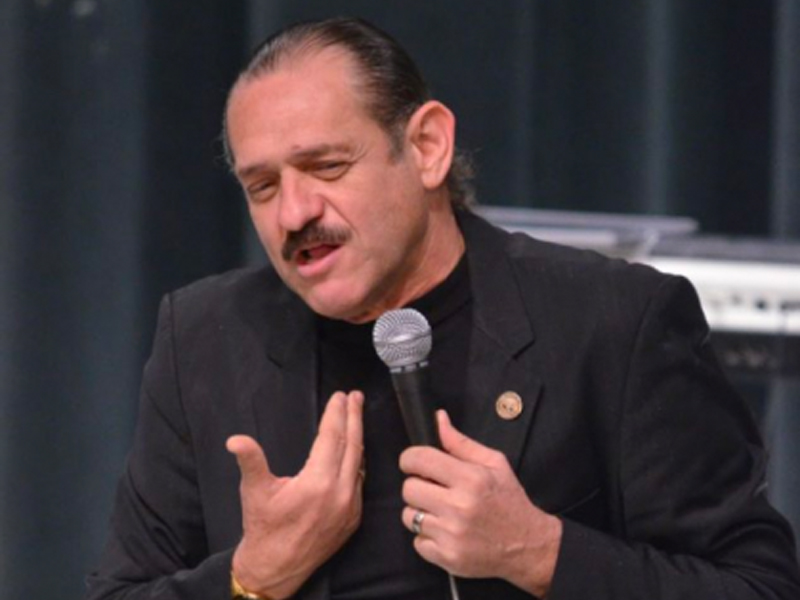 As one of the most popular and beloved comedians in Mexico (and Latin America), Teo Gonzalez has cemented his name into the Mexican pop culture as "¡El Comediante de la Cola de Caballo!" literally translated as "the comedian with the ponytail." He took this tag line to his name as he is easily identifiable by his signature ponytail. His jokes and impressions have provided countless hours of laughter and entertainment to fans who can't get enough of his classic yet wholesome comedy.
As a comedian, he has enjoyed his prolific career in Mexico by doing stand-up comedy and starring in some television shows. He appeared in shows like "Al Ritmo de la Noche," "Festival del Humor," "100 Mexicanos Dijeron," "Humor es…Los Comediantes," and "Fabrica de Risas."
These shows were produced by Televisa, one of the biggest television networks in Mexico. The two latter shows were the most recent and are currently being seen on a daily basis by millions of Latinos in the United States broadcast by Univision.
Teo doesn't only have a long and successful career in Mexico but in the United States as well. Thus, he usually comes to the US once in a while to hold shows for the Mexican and Latino communities.
This year, he is back for another series of shows with another prominent Mexican comedy star, Rogelio Ramos. Known as "El Master de la Comedia" (The Master of Comedy), Rogelio Ramos will embark on a comedy tour together with Gonzalez for the first time in the US and visit more than 30 cities. They will be performing at Keller Auditorium on May 14, 2022, for Portland fans who are more than excited to see these Comedy GOATS in one single stage. Get your tickets now so you wouldn't miss this rare event! See you there!