Keller Auditorium Information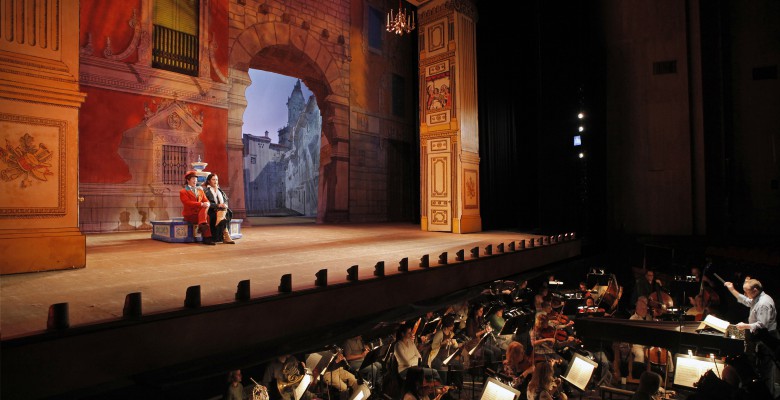 Keller Auditorium Basics
The Keller Auditorium has grown into having an incredible reputation as the place to go to see all of the latest Theatre, Ballet and live music performances in the Portland area. Located Downtown on Clay Street, this wonderful venue has been host to an endless list of the greatest musicians and actors, over the years! Since it's opening back in the early 1917, making it also an historical building to visit!
As well as concerts, this auditorium has held interesting and unique events such as; Exhibitions and it's very own Museum, which unfortunately closed down in the mid 1960's, but this gave way to a chance for change and in 2001, The Keller was of course renovated by Richard B. Keller, hence the name, to honor his work and the true transformation that was complete. The re-markable changes took what used to be a classic building into the modern day, now its the go to venue to catch exciting tours, of all kinds – all in one place!
Theatre history
The Keller Auditorium is considered by its owners to be a workhorse venue, because of the massive range of performances it hosts. When it was built in 1917 as the Civic Auditorium, it was known as THE place to go to see Broadway productions on tour, ballet recitals, opera performances, family events, and other community-oriented shows and concerts. This reputation never changed for the venue, even if it changed names in 1966 and 2000 as well as an extensive remodeling and modernization project from 1967-1968.
Today, it is a performing arts center located in downtown Portland, Oregon as part of the Portland's Centers for the Arts. It is also home to many performances by the Portland Opera and the Oregon Ballet Theatre company. It was the longtime home for the Portland Symphony Orchestra (now the Oregon Symphony) from 1917 – 1984. It also housed the Oregon Historical Society and its museum from 1917 – 1965.
Inside the auditorium
But what is it like to be a guest at Keller Auditorium?
To start, the general vibe is relaxed, laid back, and fun. From the moment you arrive, you'll find staff that is enthusiastic about the upcoming show, a general vibe and energy that can't wait to see the event, all wrapped up in a no-fuss atmosphere. That's because Oregon audiences tend to be some of the most welcoming and eager audiences around, with members who trust the venue to book five-star entertainers that want to put on world-class shows.
But even with this, there's a certain style and sophistication that you can feel from the moment you pass the gate. Even with the relaxed dress code, you can't help but feel that you're watching classy worldly entertainment when you see shows at Keller Auditorium.