Keller Auditorium | Portland, Oregon
Get ready to be taken back to thousands of years' worth of unseen Chinese cultural marvels at Keller Auditorium as Shen Yun Performing Arts stage their highly-acclaimed classical spectacular on Sunday, 22nd of January 2023. Exquisitely performing traditional dances, folk anthems, and alluring music led by an orchestra, Shen Yun Performing Arts shows are theatrical wonders that capture audiences' hearts around the globe for their heartwarming stories and world-class productions. Stage Whispers praise the group as "Entertainment of the highest order", for audiences will be taken to historic times of China's long-lost traditional wonders. Book your tickets now!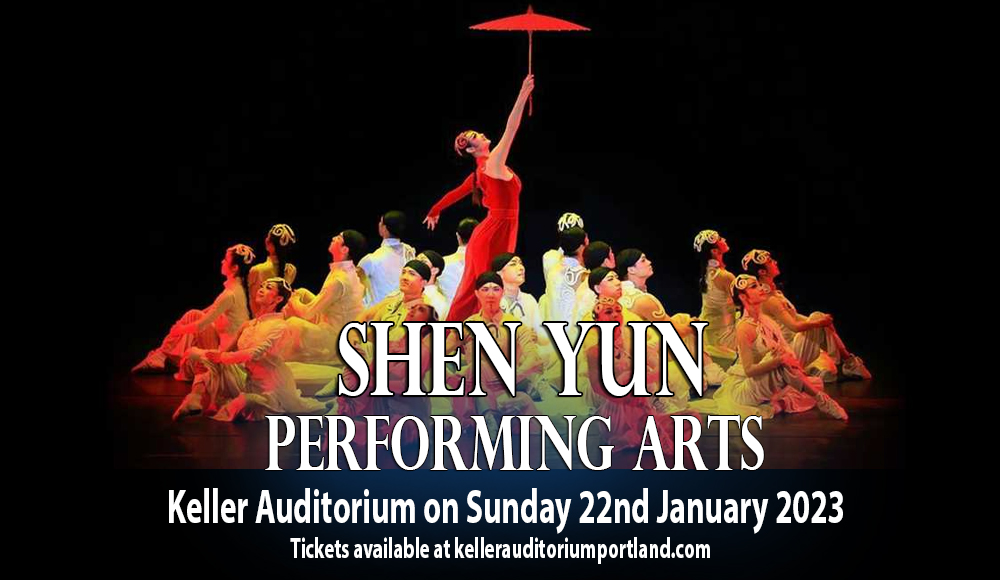 What means "The beauty of divine beings dancing", Shen Yun places classical Chinese dances at the center of its spectacle. Blending in ethnic and folk dances, bel canto solos, and a captivating orchestra, Shen Yun Performing Arts is more than just another theatrical group. Shen Yun seeks to revive over five thousand years of long-lost Chinese cultural marvels and traditions that the world may have never seen before. Through heartwarming stories that take audiences back to the pre-communist era of China, Shen Yun Performing Arts communicates powerful messages through their craft.
"The movements of classical Chinese dance are rich in their ability to express a variety of feelings, be it happiness, sorrow, joy, anger, grief, delight, the emotions that come with parting and reuniting, insanity, infatuation, sickness, tipsiness, solemnity, ignobility, majesty, as well as civil, military, and other personalities and stories," their website tells.
Based in New York, Shen Yun is composed of top-notch artists from around the world, staging marvelous classical spectacles driven by a mission of reviving great culture that was once lost. As China's ancient name goes by the translation to "The Land of the Divine", Shen Yun never fails to bring audiences into a state of wonder as they serve divine performances that showcase the country's rich heritage.
Through their divine production that are composed of traditional dances, music, costumes, and legends, the group launched what would become a movement of cultural renaissance through their theatrical craft.
"It's wonderful, … the tales, the history—the 5,000 years of history in China. And then … we started seeing some of the terrible things that are happening in China under the Communist Party; I think the American people need to see this, the world needs to see this" shared WASHINGTON, D.C.—Rep. Brian Babin about the show.
"An explosion of color and sound," The Charlotte Observer describes the show. Audiences aren't just in for a history lesson – you're in for a majestic spectacle of wonders about the great beauty of Chinese culture.
As a movement of bringing back China's glorious cultural history that dates over five thousand years back, Shen Yun Performing Arts is the ultimate cultural spectacular that transports audiences into a one-of-a-kind experience like no other. Don't miss out on Shen Yun Performing Arts live at Keller Auditorium on January 22, 2023 by booking your tickets now!