Keller Auditorium | Portland, Oregon
The thrilling romantic opera of the critically-acclaimed story of Bizet's femme fatale, Carmen, will be brought to life this year by the Portland Opera. Yes, you've read that right. The intense story of the free-spirited gypsy will once again be seen by opera enthusiasts this November 11 at Portland's Keller Auditorium. If you want to see the rhythm of Carmen's body in perpetual motion and the passion of Don Jose with the backdrop of grandiose production sets and world-class production, then you should grab your tickets as early as today. Click the "Get Tickets" button to secure the best seats in the venue.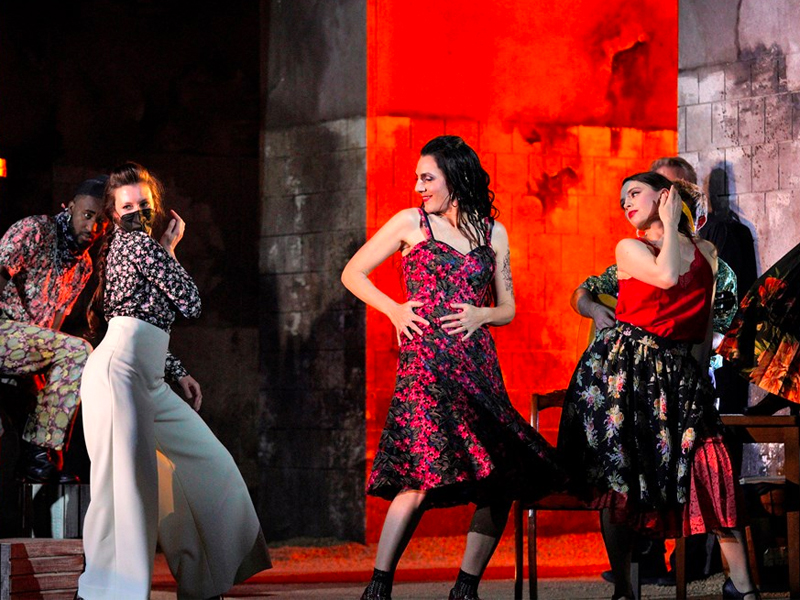 Portland Opera is the opera company of The Hampton Opera Center, located in Portland, Oregon. It was established in 1964 by Henry Holt, who became the company's first General Director. It was created when opera's popularity thrived in Portland. Its first production was "Die Fledermaus" by Johann Strauss II. "La Bohème," which was performed in the company's first season, became the most performed opera in its history. Throughout the 56-year history of the company, six exceptional General Directors have led it. Susan Deux is its first female General Director. She was appointed in 2019 and holds the position to this day.
This year, their November production will be the timeless classic Carmen. Carmen was composed by Georges Bizet and libretto by Henri Meilhac and Ludovic Halévy. It is a four-act opera based on the novella of the same name written by Prosper Mérimée. It broke the opera conventions in 1875. At first, it was reluctantly accepted by the people due to its unconventional plot, but later on, it gained international acclaim. The music is said to be Bizet's best work. His "brilliance of melody, harmony, atmosphere, and orchestration" captured the emotions of his characters.
Carmen chronicles the story of Don José, who fell in love with Carmen, a free-spirited gypsy. Later on, his desire turned into an obsession which caused a terrible conflict between him and Carmen.
The Carmen production of the Portland Opera will be performed at the Keller Auditorium in Portland, Oregon, on Friday, November 11. Through the marvelous choreography and direction of Eric Sean Fogel and the mesmerizing performances of Maya Lahyani as Carmen, Matthew Pearce as Don Jose, and many more, this production is sure to delight you. Tickets are now available!