Keller Auditorium | Portland, Oregon
Heavy prog-metal bands Mastodon & Opeth co-headline this spring at the Keller Auditorium on Monday, May 9th 2022 with very special guests, Khemmis as the opening band for the night. Grab your leather and chains, rope in your friends and buy some tickets to the heaviest, loudest and sludgiest night of the year. Mastodon & Opeth are finishing off the second leg of their tour and this is the penultimate date, so don't miss it.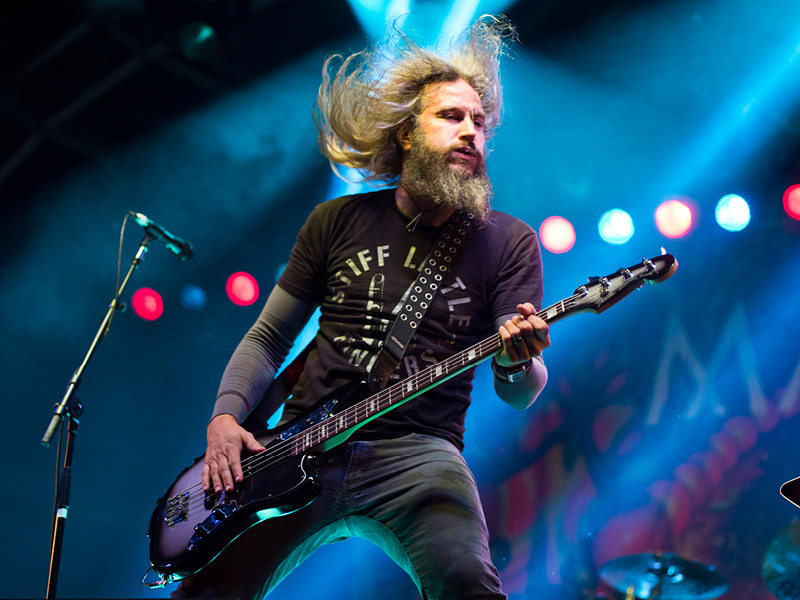 "We're excited to come back to North America for the second leg of shows together with our 'brothers from other mothers' in Mastodon." OPETH Lead singer Mikael Åkerfeldt said. "It's been too long, we know! We'll soon dust off the ole guitars etc. and get in shape for this run. The last tour was quite splendid; the only downside being the restrictions. We don't know for sure how it's going to pan out this time around, but we're hoping for a bit more freedom to move around. Crossing fingers here. See you semi-soon! Signing off from a rainy, gloomy Stockholm, Mikael."
Hailing from the dark city of Stockholm in Sweden, the death metal come progressive metal band, Opeth, have been through a lot of changes, including replacing every single original member. The line-up as it currently stands is, guitarist and lead singer Mikael Åkerfeldt, guitarist and singer Fredrik Åkesson, keyboardist and singer Joakim Svalberg, bassist Martín Méndez, and drummer Martin Axenrot.
Their latest and 13th studio album, In Cauda Venenum, climbed in at number 12 at home on the Swedish Albums chart, and number 59 here on the Billboard 200, with Wall of Sound, stating it is, "the best album the band has ever created in their prog-rock era".
From Atlanta, Georgia, heavy metal, sludge metal, and progressive metal band, Mastodon are lead singer and bassist Troy Sanders, lead guitarist and singer Brent Hinds, rhythm guitarist and singer Bill Kelliher, and drummer Brann Dailor.
Of their eight studio albums, Hushed and Grim, their latest and longest album at over 87 minutes, was released as double album in October 2021, climbing to the number 20 position on the Billboard 200, the number 2 on the Top Rock Albums charts, and the number 1 on the Top Hard Rock Albums.
Upon wining the voters choice for album of the year, Revolver Magazine said, "it's majestic, nuanced, daring and heartfelt. On Hushed and Grim, the Atlanta juggernaut truly channeled tragedy (the death of their friend, manager and biggest champion Nick John) into a triumph."