Keller Auditorium | Portland, Oregon
This 2022, chart-topping indie band Lord Huron is hitting the road and will journey across North America for their summer tour. The 33-date trek includes a much-awaited stop in Portland, Oregon! On Friday, 20th May 2022, Lord Huron will light up the stage at Keller Auditorium! Portland fans can anticipate this Los Angeles-based band to perform their most beloved hits, such as "The Night We Met," "Ends of the Earth," and "Meet Me In the Woods." The band will also be performing tracks from their newest album, Long Lost, released in 2021. Don't wait any longer. Get your tickets now to see Lord Huron perform live at the Keller Auditorium!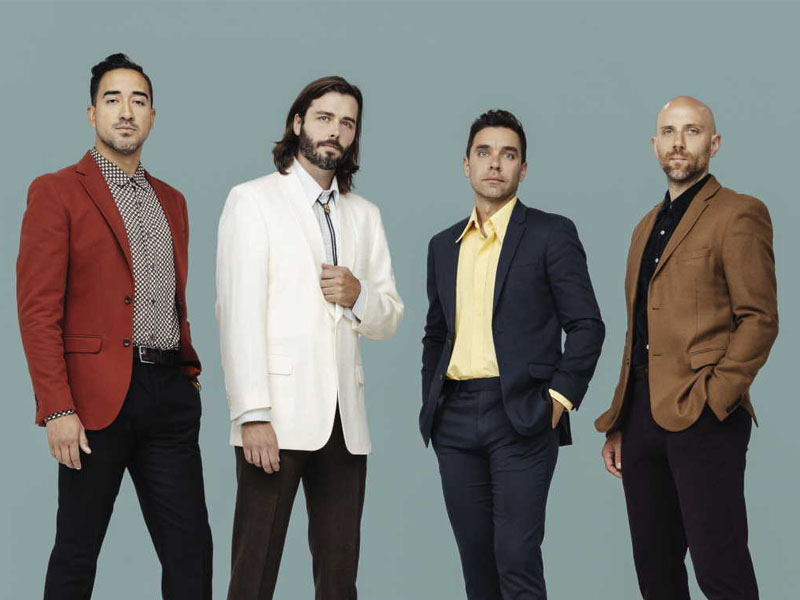 If you love watching TV series on Showtime, The CW, FXX, or Netflix, you have probably encountered Lord Huron's song playing in the background during an emotionally-charged scene. The band's music somehow became a favorite among TV and film producers. Their song "Ends of the Earth" has appeared in several scenes in films and shows, such as Shameless, Man Seeking Woman, A Walk in The Woods, Endless Love, Walking with Dinosaurs, and many more.
Meanwhile, another hit song, "The Night We Met," from the band's second album, Strange Tails, appeared in Netflix's 13 Reasons Why, The CW's The Flash, and seven other notable shows and films. The song became a sleeper hit after appearing in 13 Reasons Why – enjoying stellar success two years after its release. The song charted in 11 countries, including the United States. Moreover, the song is a three-time platinum-selling hit in the U.S.
Lord Huron brings along a special guest, First Aid Kit, for their show at the Keller Auditorium on Friday 20th May 2022. The tour will be promoting the band's latest release, Long Lost, which peaked at number 1 on Billboard's U.S. Folk Albums, number 2 on Top Alternative Albums, and number 3 on Top Rock Albums charts.
Get your tickets now to Lord Huron's show at the Keller Auditorium and experience why the band has that "cinematic flair" music as some critics willfully described!