Keller Auditorium | Portland, Oregon
Chelsea Handler comes to Keller Auditorium on Saturday 5th March 2022 as part of her upcoming Vaccinated and Horny Tour 2022. The American comedian, TV personality, actress, and podcast host will be going to 40 cities across the U.S. Fans have been highly anticipating this tour from one of the most celebrated voices in entertainment and pop culture. Chelsea talked about her upcoming tour with a lot of candor, saying that the best way to get her groove on is to continue touring. Chelsea aims to bring people together with her laughter after everyone has had a tough time due to the pandemic. If you want to be a part of a hilarious stand-up comedy night with the famous Chelsea Handler, make sure you get your tickets right now before they are gone!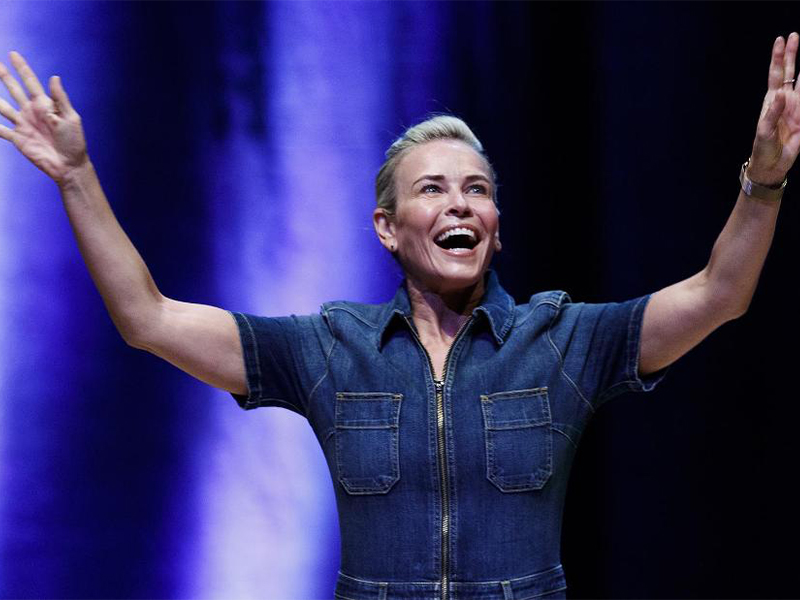 Chelsea Handler has gained widespread recognition in recent years for her Netflix specials and then making an appearance on HBO Max. Handler's evolution has been immense, considering she has moved from E!'s show "Chelsea Lately", to selling out shows across the country and having her Netflix special becoming a massive hit. Moreover, she has infused her passion for social justice and activism into her comedy brand, which her fans have widely appreciated.
Not only are fans excited about the upcoming tour, but Handler also expressed her excitement about touring in 2022. She jokingly stated how she finally feels like a professional after 20 years of being in the industry. Chelsea Handler was the only woman who hosted a late-night show for seven years, from 2007-to 2016. Recently, she increased interaction with her fans through her advisory podcast on iHeart Radio, "Dear Chelsea." Currently, she is one of the leading female comedians in the industry, and she is also making an appearance at the Netflix is a Joke Festival that celebrates over 100 artists in an 11-day event. Make sure you get your tickets right now if you want to see Chelsea Handler at Keller Auditorium on 5th March!