Keller Auditorium | Portland, Oregon
This September, the Keller Auditorium welcomes two of Mexico's most beloved Latin comedians and TV personalities, Ramones and Adrian Uribe! These two comedy icons are embarking on an extended fall trek titled the ChavoRucos Tour across North America and they are ready to make you laugh out loud! The coveted show at the Keller Auditorium will happen on Friday, 30th September 2022 and tickets are now up for grabs! If you're a fan of Latin comedy and you've been following Adal Ramones and Adrian Uribe's shows on TV, you should hurry and get your tickets now to experience this once-in-lifetime show at the Keller Auditorium!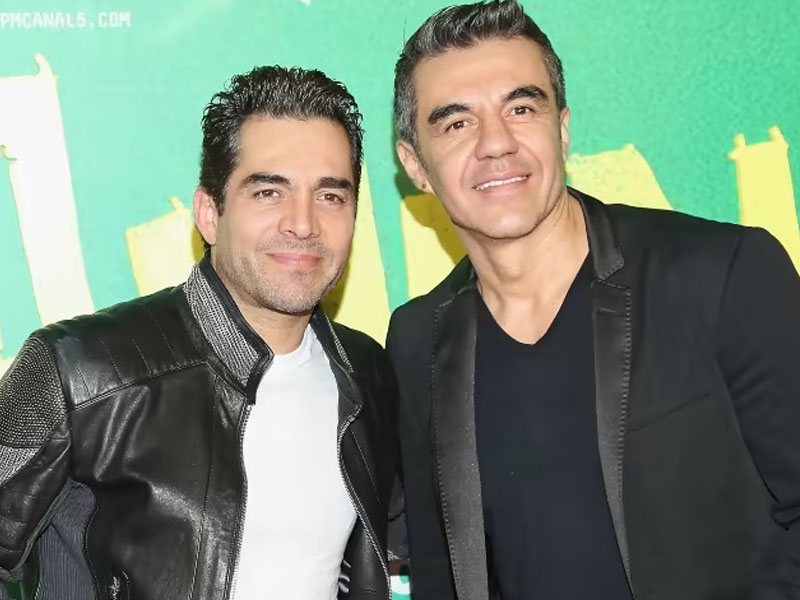 Adal Ramones hails from Monterrey, Nuevo Leon, Mexico. He is one of the most recognized faces in Mexican TV. The distinguished TV presenter and comedian has captivated the hearts of viewers with his variety show, Otro Rollo, which ran for over ten years from 1995 to 2007. The show was also internationally broadcasted in 53 countries, including the U.S. During his time with Otro Rollo, Ramones was able to feature international guests, including Britney Spears, Will Smith, Rocky Martin, Sylvester Stallone, among others. Besides TV shows, Ramones is also an esteemed actor who appeared in major films such as Saving Private Perez and Maikol Yordan De Viaje Persido. Ramones, an accomplished broadcaster, has a distinctively impressive voice. In 2018, he lent his voice for the film Marciano vs. Mexicanos, where he starred as the main character, El Chacas.
Adrian Uribe is a well-known Mexican host and comedian. His work with the sketch comedy show, La Hora Pico, made him one of the most beloved TV personalities in the country. Uribe stayed with La Hora Pico from 2001 to 2007 and has appeared in 300 episodes. One year after his departure from the show, Uribe starred in the popular telenovela Alma De Hierro as Ezequiel. In 2009, Uribe returned to hosting. This time, he hosted the game show titled 100 Mexicanos Dijieron after the departure of Marco Antonio. Uribe is also revered for his outstanding performances in ¿Quién es la máscara? (Mexican version of the Masked Singer), Como tú no hay 2 and Pena ajena.
The ChavoRucos Tour featuring Adal Ramones & Adrian Uribe recently enjoyed a successful summer tour, prompting additional dates in fall due to public demand. If you are a fan of Adal Ramones and Adrian Uribe, this is your chance to see this amazing tandem live at the Keller Auditorium! Tickets are now available, so hurry and secure your passes now!