Keller Auditorium | Portland, Oregon
Bastille comes to Keller Auditorium on Monday 23rd May 2022 for the U.S leg of their upcoming headlining tour. The tour supports their highly anticipated fourth album, Give me The Future. As the name suggests, the album explores the possibilities of a futuristic world and the emergence of technology that surrounds us today. It's playful, thought-provoking, and dance-floor friendly, three elements that are always found in Bastille's music. The tour begins on 14th May and will stop at New York, L..A and many other cities. The band is very excited to be back on stage, and fans are as excited themselves. They recently released their new single, Shut Off the Lights, which was got the fans even more excited. Everybody is looking for tickets, and if you're one of them, hurry up and grab your right now before they are sold out!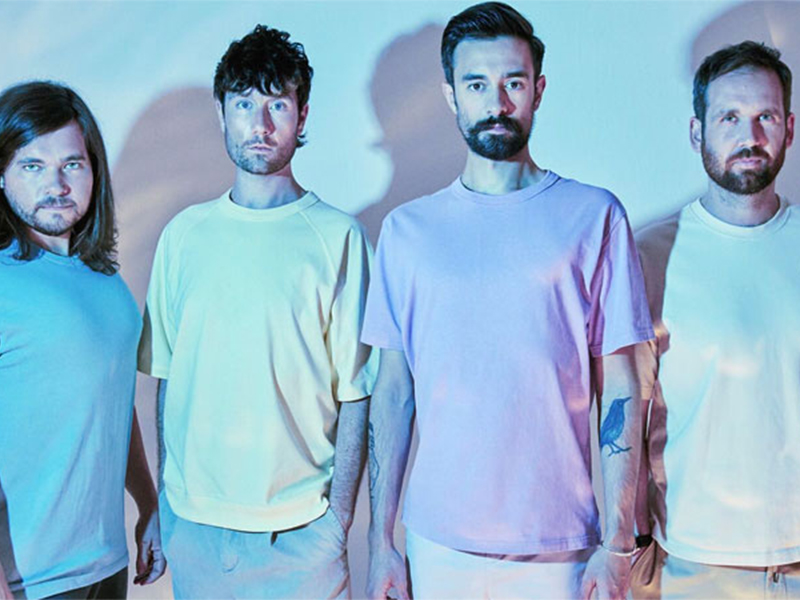 Fans are waiting for Bastille to come to their city and rock the stage again. Bastille is one of the world's most captivating live bands. Their music and their unique approach to performing music are so attractive that fans always look out for their tour announcements. They have performed at reputable music festivals such as Glastonbury, Reading Festival, Blissfields and many more. They have sold over 11 million records, and 6 of their singles have featured on U.K Top 40 singles with over 1.5 billion video views and countless streams on music streaming platforms.
The band started as a solo project of lead vocalist Dan Smith, but now it consists of Kyle Simmons (Keyboard), Will Farquarson (Bassist and Guitarist), and Chris Wood (Drummer). They started in 2010 and have now produced four studio albums. This will be the first time they will perform their latest album, Give me the future, and fans are expecting some great entertainment. The band is excited about returning to the stage and interacting with fans once again. Their upbeat alt-pop style of music with sparkling guitar melodies has made them one of the Britain's biggest bands. If you want to catch the talented Bastille live in concert as they bring you live performances from their latest album, act fast and buy your tickets right now before they are all gone!