Keller Auditorium | Portland, OR
Get ready to be dazzled this holiday season as The Illusionists bring the Magic of the Holidays back for families and friends to magical wonder at Keller Auditorium on Friday, 30th of December 2022. Featuring mind-blowing and jaw-dropping acts, The Illusionists have smashed ticket sales around the globe for their astonishing acts of illusion that never fail to bring audiences into a magical state of wonder. This time around, they're bringing the Magic of the Holidays to theaters across the country for a spectacular Christmas show. It's time to call your family and friends for a dazzling time with the Magic of the Holidays led by the one and only Illusionists, so better book those tickets now!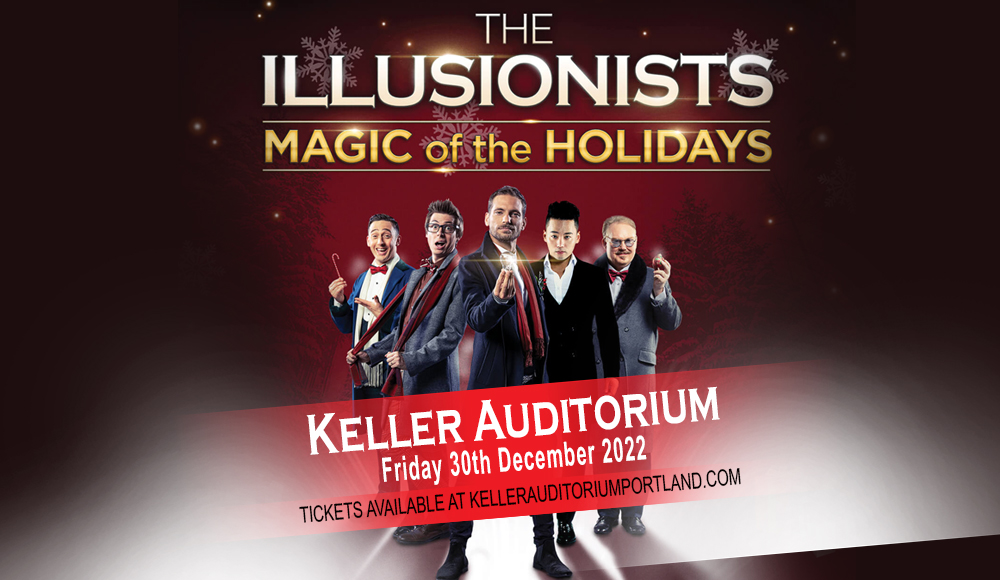 Known for their thrilling acts that leave audiences in states of wonder and amazement, The Illusionists are bringing the magic of Christmas to their roster of record-breaking shows. With sophisticated magical acts that have wowed audiences around the world, The Illusionists' Magic of the Holidays is set to become the ultimate Christmas spectacular with thrilling and dazzling acts that the whole family will definitely enjoy.
The family-friendly show features new illusions, mentalism, close-up magic, and so much more with a special holiday twist performed by master magicians and entertainers, bringing a unique holiday activity for all ages to enjoy.
As the holidays brings families together, the spirit of Christmas is all about precious moments for people to come together and celebrate. With the holiday rush in place, take some time to pause and fill your minds with wonder as The Illusionists throw a thrilling and dazzling show that features some of the world's most astonishing magic acts ever performed on stage.
Get ready for a mind-blowing showcase of spectacular and magical talent at The Illusionists: Magic of the Holidays at Keller Auditorium on December 30th by booking your tickets now!