Keller Auditorium | Portland, OR
There's no stopping the Mexican icon Lupita D'Alessio from conquering the US concert scene this fall as she'll be bringing her "Aquí Estoy Yo Tour" to some of the country's major venues, including Keller Auditorium this September 10 (Saturday). The 68-year-old superstar, who had just won the Legend Award at the 2022 Latin American Music Awards, will entertain loyal fans of her music in this concert event that will remind everyone why she is still one of Latin's greatest artists. Join hundreds of other dedicated fans in singing along to D'Alessio's hits, such as "Devuelveme el corazon," "Tiempo De Rosas," "Te Estas Pasando," and "El Que Juega Con Fuego," among several others. If you are a big fan and would want to see this legendary singer perform live, click the "Get Tickets" button to reserve your tickets as early as today.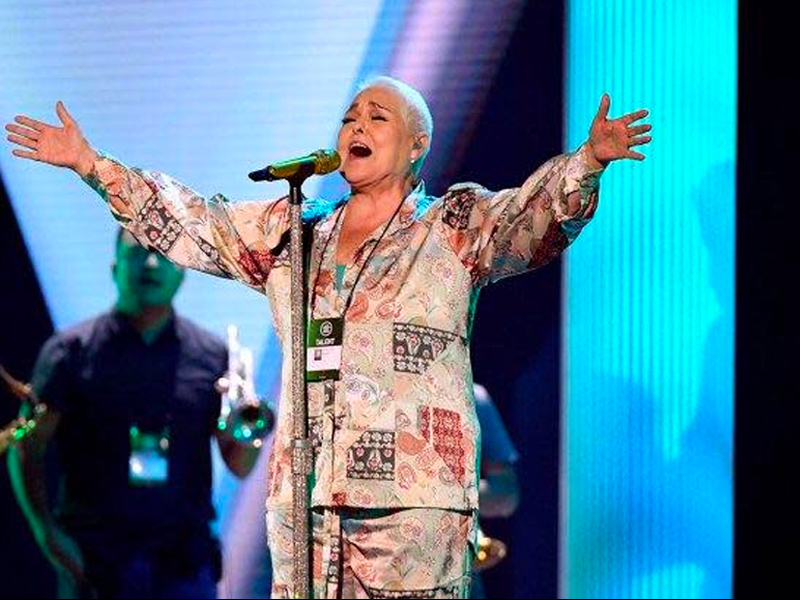 With over 40 million records sold worldwide from a total of 60 live, studio, and compilation albums, Lupita D'Alessio's superstardom status is clearly undoubted. After all, only a handful of artists have succeeded in music, movies, and television. Apart from dominating the Mexican music scene with her powerful voice and incredible showmanship, Lupita starred in 11 soap operas, a couple of films, and theater production –– all of which added to her impressive resume in the show business.
However, her success wasn't just handed down to her. Her success was a challenging climb despite being part of her father's musical show at an early age. She competed in multiple international music competitions, many of which greatly influenced her popularity. In 1971, she won the Sanremo Music Festival, the most famous Italian song contest, for her cover of the Italian song "Il Cuore è Uno Zingaro" (The Heart is a Gipsy). In 1978, she won third place in the OTI Festival, a prestigious South American song contest, for her song "Como tú" (Just Like You). This led to her gaining so much popularity in her home country, the beginning of her becoming an iconic actress and singer. And the rest was history for Mexico's "La Leona Dormida" (The Sleeping Lioness)."
This year, the legendary singer will bring her "Aquí Estoy Yo Tour" to the US. The trek, which has already started in Mexico, is the first concert appearance of Lupita after the pandemic. If you are a big fan of the singer and her greatest songs like "Lo Siento Mi Amor," "Ese Hombre," and "Mentiras," you should see come to her concert this September 10 at the Keller Auditorium. To experience the timeless music of Lupita D'Alessio, book your tickets now! Hit the "Get Tickets" button to reserve tickets.