Ladies and gentlemen, the longest running show in Broadway history and one of the highest earning West End musicals of all time is coming to the Keller Auditorium – Andrew Lloyd Webber's classical-meets-musical masterpiece, The Phantom Of The Opera. The winner of multiple awards, with a story well known even to those who haven't seen the musical, the Phantom Of The Opera is a classic of musical theatre, a must-see for anyone with even the remotest interest in musicals. Enduringly popular since it first opened in 1986, seats are expected to sell out – book your tickets early to ensure you get the best spots!
Phantom Of The Opera Broadway Tickets: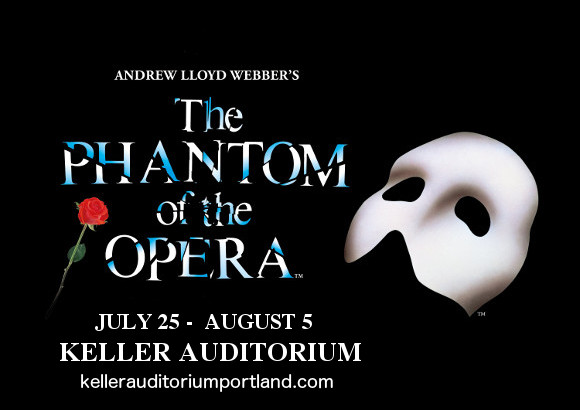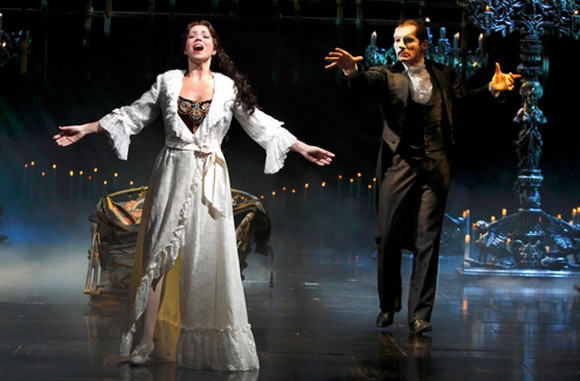 "A grand, lavishly decked-out galleon of a show"
– New York Times
Based on the French fiction "Le Fantôme de l'Opéra" by Gaston Leroux, the primary plot revolves around a beautiful soprano, Christine, and her relationship with the Phantom – a disfigured, mask-wearing musical genius who lives in a labyrinth below the opera house. Upon hearing Christine's voice he becomes obsessed with her and seeks to become her personal tutor, causing chaos from the shadows whenever events to not go his way. A dark and gothic tale, the Phantom remains a much-loved classic to this day.
"Entirely thrilling"
– Time Out
Part of what makes the Phantom Of The Opera so enduring is its sheer beauty – from set design, to costumes, to lighting, every part of the musical is so ornate, well-detailed and convincing that it captivates an audience from the very first moment. Central to the set is set designer Paul Brown's revolving multi-level platform, which revolves throughout the performance, transforming the set and dynamically moving the characters from one scene to another, often as they traverse the platform whilst the set is in motion! From the Phantom's dismal, yet complex lair to the grandoise interior of the opera house itself, the Phantom Of The Opera provides a stunning visual spectacle.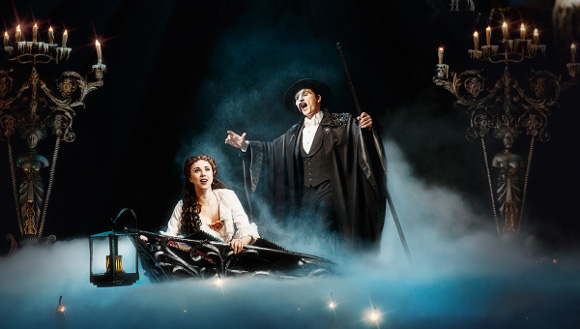 "Beyond question the most beautiful spectacle on the West End stage"
– The Observer
Not to forget a musical one – the sung-through musical's dialogue is entirely sung, and quite apart from being clear and comprehensible throughout, provides some of the most iconic songs in the history of musical theatre. From the lush orchestration to the soaring voices of the actors themselves, The Phantom Of The Opera's music will raise goosebumps on your skin and stay with you for ever after.