Keller Auditorium | Portland, Oregon
A Riptide of feel-good music will take over Keller Auditorium on March 6, 2023 (Monday), as the Australian singer-songwriter Vance Joy brings his "In Our Sweet Time Tour" to one of Oregon's popular venues. All you fans of the multi-awarded artist will certainly be entertained by his vibrant music that will undoubtedly uplift your spirits. Kick-off spring with a bang and find yourself in the middle of a massive crowd singing along to Vance Joy's hits such as "Georgia," "Lay It On Me," "Fire And The Flood," "Missing Piece," "Riptide," and many others. Grab some tickets here and bring your friends on this highly-anticipated concert tour that will make you forget all your worries!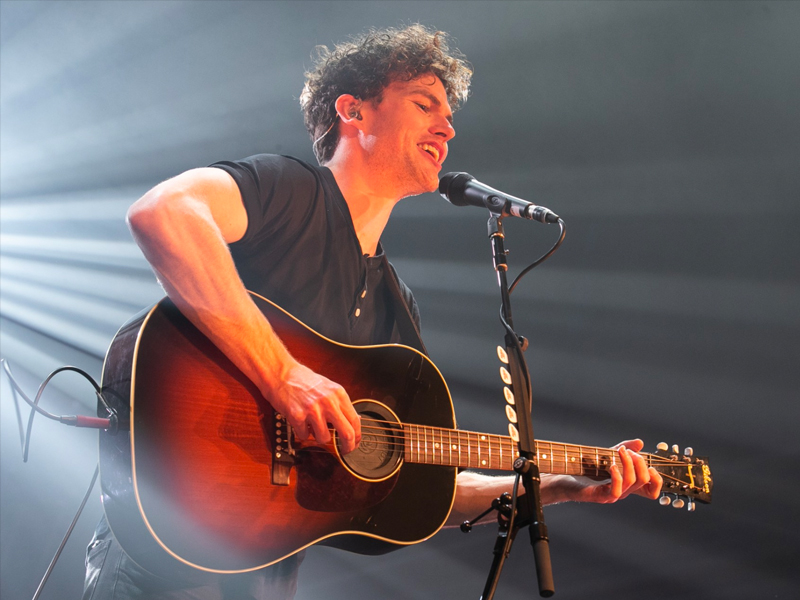 Vance Joy is that indie-folk/pop artist whose songs make you feel like you are the main character of a coming-of-age movie. Since 2013, he has shared with the world his smooth-rich voice and light-spirited tunes that remind you of the good old times. That is why it is difficult not to be swept away into the loving embrace of his songs, especially if you are a sucker for nostalgia.
The Australian musician chose a career in music over football, and in 2013, he released his debut EP, "God Loves You When You're Dancing," which contained the international hit "Riptide." His massive hits in his debut EP influenced the success of his first album, "Dream Your Life Away," which topped the charts in 2014. That same year he became the support act of the North America, United Kingdom, and Australia leg of the 1989 World Tour of Taylor Swift. His sophomore album, "Nation of Two," was released in 2018 and garnered Australian success, and very much did well internationally. He returned to the scene in 2021 and teamed up with Benny Blanco and Marshmello for the hit single "You" and, months later, the single "Missing Piece." He has received many awards, especially three Australian Recording Industry Association (ARIA) awards.
This year, Vance Joy released a very personal album entitled "In Our Sweet Time." A world tour called the "Long Way Home Tour" in support of the album will commence starting in September and will continue until next year. All you Portland, Oregon fans, this is your chance to see Vance Joy live. Head to the Keller Auditorium on Monday, March 6, 2023. Tickets are now available, and you can grab yours by clicking the "Get Tickets" button.