Keller Auditorium | Portland, Oregon
Looking for a memorable concert to end your 2022 with a bang? Look no more, as you've come to the right place. Book your tickets to witness the incredible harmonious music of Straight No Chaser this December 31 Saturday. Our favorite nine dapper a cappella vocalists will grace Portland's Keller Auditorium on the last day of 2022 for a year-end concert that will showcase their classic rendition of timeless Christmas songs and other modern pop hits. The show is part of SNC's 25th Anniversary Tour. Thus, expect the all-male a cappella group to deliver one of the best performances. Come for the music, and stay for the funny on-stage banter of Jerome, Randy, Walter, Charlie, Steve, Tyler, Mike, Jasper, and Seggie. Secure your tickets today by hitting the "Get Tickets" link. Place your orders as early as now to secure the best seats in the venue.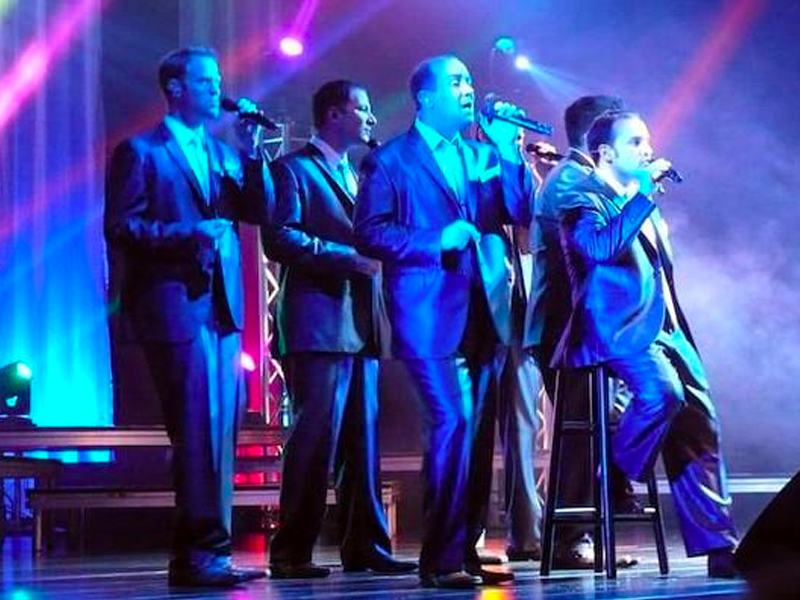 It has been 16 years since "The 12 Days of Christmas" video of Straight No Chaser went viral and propelled them into international recognition. However, it has been over two decades since the all-male a cappella group was formed at Indiana University. The then-university students were local celebrities on their campus. They have built a solid local fanbase all over the campus through various local performances, including a storied early-morning appearance at the university's annual 36-hour dance marathon.
Thanks to the Atlantic Records Chairman/CEO, who noticed the group's 2006 viral video, Straight No Chaser became an international sensation and remains one of the best a cappella groups in the world. With 3 million records sold, 2 RIAA Gold Certified albums, 2 million concert tickets sold worldwide, 8 studio albums, 5 EPs, and more than a billion streams, the boys are on top of their game. This year, the group comprising Jerome Collins, Randy Stine, Walter Chase, Charlie Mechling, Steve Morgan, Tyler Trepp, Mike Luginbill, Jasper Smith, and Seggie Isho will be hitting the road once again for an anniversary tour.
"We're excited to announce our fall tour, The 25th Anniversary Celebration to celebrate 25 years of SNC. Expect some surprises!" expressed the band on their Twitter account with excitement. The tour will kick off this June 4 at Paramount Theatre, Illinois, and will stop at various venues around the country. The men will conclude the series of shows on December 31 at Keller Auditorium in Portland, Oregon, for an epic year-end concert party. Tickets are now on sale, and you can start placing your orders here by clicking the "Get Tickets" button. Let Straight No Chaser's music become a part of your celebration as you bid goodbye to 2022!