Keller Auditorium | Portland, Oregon
The NY-based performing arts group that has amazed audiences around the globe, Shen Yun Performing Arts, is hitting the stage at Keller Auditorium, serving their highly-acclaimed Chinese dance and music spectacles. Seeking to revive five thousand years of Chinese heritage, Shen Yun exquisitely brings these long-lost Chinese cultural marvels to life on the big stage through their signature breathtaking music and dance feats. Hailed as "Entertainment of the highest order" by Stage Whispers, the classical Chinese spectacle serves live depictions of rich heritage like you've never seen before. Catch them live at Keller Auditorium on January 21st of 2023 by booking your tickets now!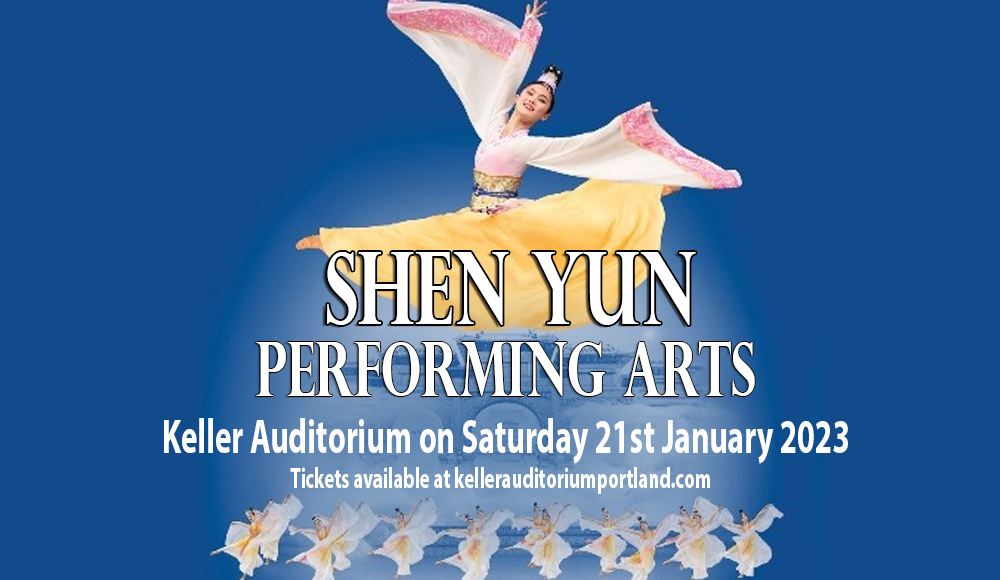 Shen Yun translates to "The beauty of divine beings dancing". Divine indeed, as Shen Yun Performing Arts seeks to revive over five thousand years of long-lost traditional Chinese cultural marvels. With Shen Yun, a classical Chinese dance, as its main element, Shen Yun Performing Arts depicts stories of rich tradition and heritage that one may not often see or hear about. Their spectacles also incorporate traditional ethnic and folk dances, bel canto solos, and an orchestra that sets captivating tones of rich heritage.
With thousands of years of culture and history, Shen Yun Performing Arts' shows feature heartwarming stories that take audiences thousands of years back to China through captivating dances, uplifting hymns and melodies, and alluring visual arts that showcase their rich heritage.
"It's wonderful, … the tales, the history—the 5,000 years of history in China. And then … we started seeing some of the terrible things that are happening in China under the Communist Party; I think the American people need to see this, the world needs to see this" shared WASHINGTON, D.C.—Rep. Brian Babin about the show.
"The spirit and the culture of the Chinese people, it's very moving and inspirational. You don't usually see that in your day-to-day life." shared Timothy Sharpe.
With a powerful story to tell and world-class talent to show, Shen Yun Performing Arts never fails to serve the ultimate spectacle that brings the rich unseen cultural marvels of China to life – at theaters around the globe. With a mission of reviving their beautiful heritage, Shen Yun Performing Arts is a group you definitely wouldn't want to miss!
"An explosion of color and sound," says The Charlotte Observer.
Shen Yun Performing Arts is more than just another theatrical group, Shen Yun is a movement – with a mission to shine light on the story of long-lost cultural marvels. With alluring visual arts and renowned performers, Shen Yun Performing Arts is a one-of-a-kind experience for audiences to enjoy, appreciate, and learn from.
Don't let this opportunity of catching this big spectacle live on stage at Keller Auditorium this January 21st by booking your tickets now!