Keller Auditorium | Portland, Oregon
Fans of the British pop superstar Seal will be getting more than a Kiss From a Rose this Saturday, June 10, as they will surely be in awe and amazement in witnessing the pop singer take the Keller Auditorium by storm. Join hundreds of fans and immerse yourself in a concert filled with soulful songs that celebrate Seal's 30 years of music. The legendary balladeer will be joined by the new wave band The Buggles, bringing their classic tunes to Portland's famous venue before Seal takes center stage. Get your tickets now and prepare to sing along to the multi-Grammy award-winning artist's hits, such as "I Am Your Man," "Deep Water," "Kiss From A Rose," "Don't Cry," and "Killer." Save the date, secure your tickets, and let Seal's magisterial and soulful voice take you on a nostalgic, magical concert experience.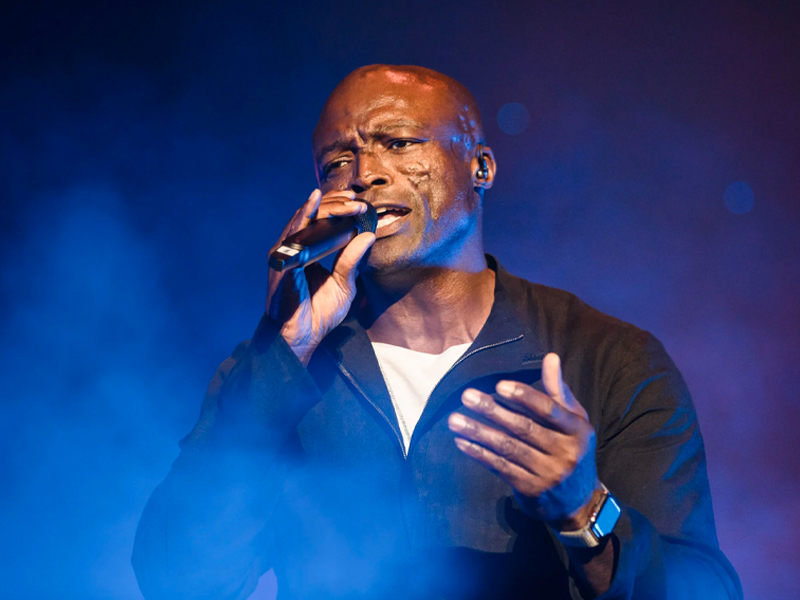 Nineties soul music would not have been as influential as it is today without Seal's musical prowess. His masterful voice, along with his gospel-infused and orchestral sound, has brought him to soul/ pop stardom. The British star is one of those very few singers who successfully merged soul, folk, pop, dance, and rock genres to create a distinctive sound. This amalgam of talent has brought him deserved success not just in the United Kingdom but also worldwide.
Seal Henry Olusegun Olumide Adeola Samuel was born in 1963 to Brazillian and Nigerian parents and grew up in London. Before becoming an established musician, he graduated with a two-year diploma in architecture and worked as an electrical engineer and designer. Subsequently, he transitioned to a career in music and joined the band Push. After his stint with the band, he joined another band, a Thailand-based blues group with which he worked for some time. After a long time of working on his music, he came back to England and met English producer Adamski.
The song "Killer," produced by Adamski, changed the life of the then-unknown singer. The song instantaneously topped the UK charts and subsequently brought him the prestigious Ivor Novello Award for songwriters. A cascade of hits and critically-acclaimed albums came after. His eponymous debut album was dubbed "the best debut album to have ever come out" by critics. After which, his second album, "Seal II," which contains the massive hit "Kiss From A Rose," came out to raging reviews and airwave domination. He released ten more albums after the phenomenal first and second releases, all of which were greatly received by the public.
In his long career, the legendary artist sold over 20 million records worldwide and won four Grammy Awards, three Brit Awards, one MTV Video Music Award, and two awards for songwriting from the British Academy of Songwriters, Composers, and Authors. Truly, Seal is the epitome of success as a result of hardwork.
This 2023, the multi-Grammy award-winning singer will celebrate his 30 years in the industry. His 30th-anniversary tour will commence in late April and will stop at some of the major venues in the country, including Portland's Keller Auditorium on June 10 (Saturday). Alongside him, one of the most prominent English new wave bands will also perform. The Buggles, formed by the duo Trevor Horn and Geoff Downes, is best known for their hit single "Video Killed the Radio Star." See them live by securing your tickets now! Click the "Get Tickets" link to get the best seats in the venue.