Keller Auditorium | Portland, Oregon
This Keller Auditorium presents a spectacular music extravaganza featuring the Portland Opera on Sunday, 13th November 2022! The music company responsible for bringing the most groundbreaking opera concerts to the city of Portland will be performing the story of Carmen! The event is spearheaded by renowned opera director and choreographer Eric Sean Fogel and will feature a talented cast composed of world-class performers! Carmen tells a story of a young and free-spirited woman who falls in and out of love. Viewers will have a fantastic experience watching the plot unfold and seeing how the protagonist goes through challenges. If you're a fan of the opera, you should secure your tickets now and experience an outstanding music performance by the Portland Opera!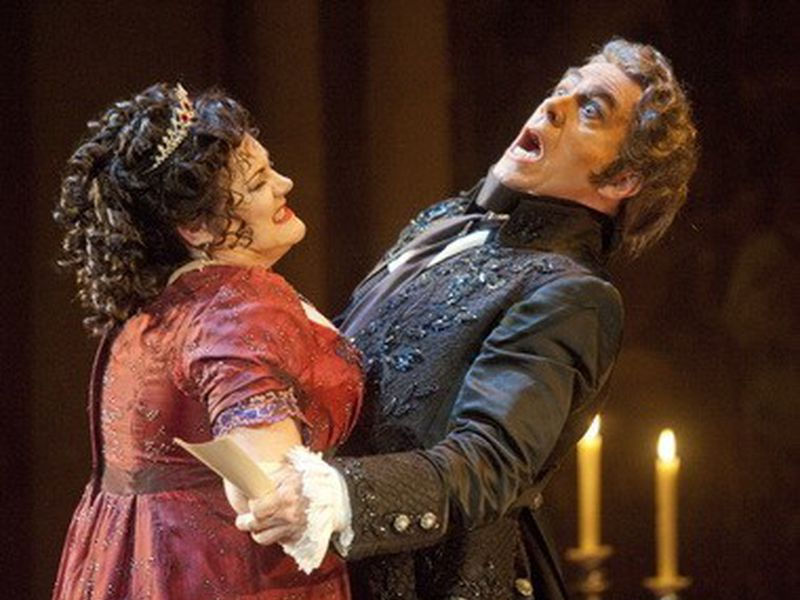 The story takes place in Seville, Spain, where Carmen, a factory worker, exudes the characteristics of a beautiful, modern, and lively young woman. She unapologetically does things in her own terms. Her ex-lover is still obsessed and poses several challenges due to his violent and unrelenting nature. How should Carmen repeatedly escape her ex's advances? And will she be able to move on and find love?
Portland Opera's performance of Carmen will feature an exemplary cast who has experience performing in highly-rated events. The show will feature music written by legendary composer Georges Bizet and libretto by Henri Meilhac and Ludovic Halévy. The show is also directed by renowned director and choreographer Eric Sean Fogel, whose past works include Odyssey by Ben Moore; Princess Butterfly for XSBN in China; and The Lion, The Unicorn, and Me by Jeanine Tesori; Artus! Excalibur by Frank Wildhorn. Carmen is divided into four acts, and the show runs for three hours with an intermission in between. Moreover, songs will be sung in French with English captions.
For twenty years, the Portland Opera has made it a mission to gather and inspire audiences and artists. The company desires to share opera experiences and celebrate the power of performance through artistic storytelling.
Tickets to Portland Opera: Carmen are now available for purchase. If you want to experience a magical soundscape paired with a phenomenal story, then grab your tickets now to see the Portland Opera light up the Keller Auditorium!