Keller Auditorium | Portland, Oregon
Be amazed by the top-tier magic tricks of the most famous duo magician in the world today. Penn and Teller are back on the road for a night of jaw-dropping magic that only superstars in magic can do. Grab your tickets for the Penn and Teller show at the Keller Auditorium this January 27, 2023. The show is part of the duo's 45th anniversary of pop culture domination in the magic and entertainment industry. Thus, we can all expect that they will be pulling off some massive magic tricks we've never seen before. Prepare to be awed by Penn and Teller's flawless magic executions and be entertained by their banter and antics on stage. Click the "Get Tickets" button to reserve your tickets as early as today.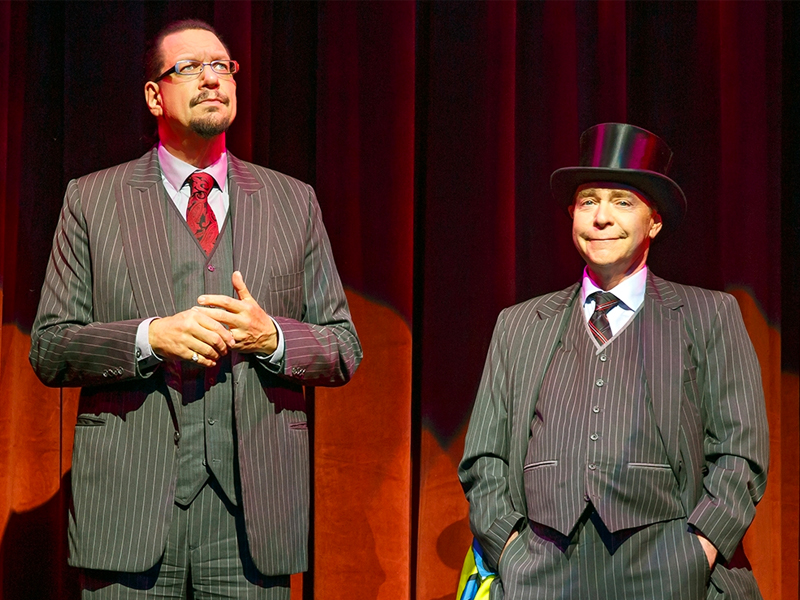 Since the 1980s, Penn & Teller have astonished the world with their exquisite magic tricks. Their beginning started in the streets of Philadelphia, where they usually busked. Slowly, they became more and more popular. From 1985 to 1990, their shows were already receiving rave reviews, an Emmy win for their PBS special, "Penn & Teller Go Public," and a Broadway show. TV guestings and cameos marked their subsequent years, appearing on "Home Improvement" in 1998, "Sabrina, the Teenage Witch" in 1996, "The Simpsons" and many more. In 2003, their show "Bullshit!" premiered which ran until 2010. It provided analysis and debunking of psychics, pseudoscience, conspiracy theories, and the paranormal. After the show ended, they continued its premise in the "Penn & Teller: Fool Us" in 2010, which continues until today. Their successful career led to them getting a star on the Hollywood Walk of Fame in 2013, receiving a Writers Guild of America Award, an Olivier award nomination in 2020, and many more.
The Los Angeles Times calls their long-running Las Vegas show "the single best show in Vegas." To the delight of many, they are bringing their show to different cities. Next year, the duo will perform at the Keller Auditorium in Portland, Oregon, on Friday, January 27, 2023. Prepare to be mindblown if you see them live. Reserve tickets now!