Keller Auditorium | Portland, Oregon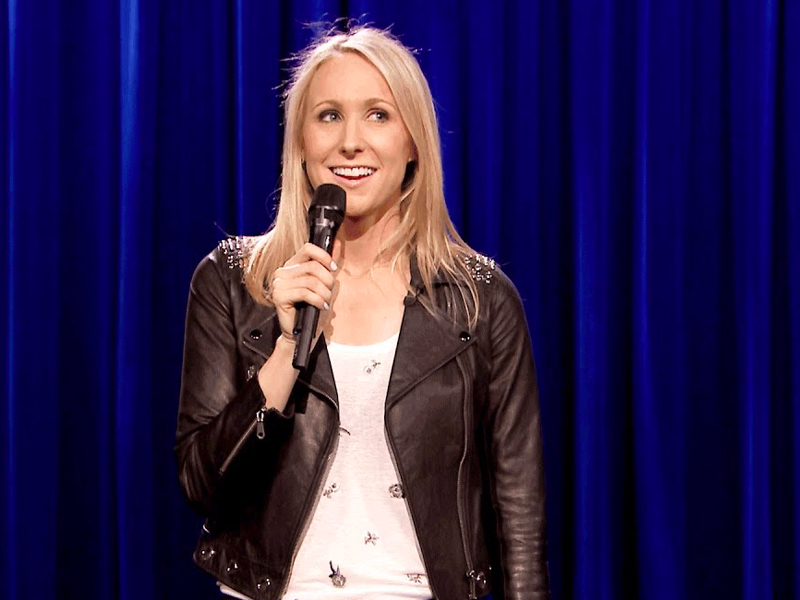 Laugh until your sides hurt this November 18 at the Keller Auditorium as the razor-sharp wit of one of the most prominent female comedians today will tickle your funny bone in a night dedicated to pure fun and laughter. Join hundreds of comedy fans on this epic Saturday night and witness the one and only Nikki Glaser bring the house down with her stage antics, self-deprecating sense of humor, and hilarious audience banter. Known for her bracingly honest material, Glaser will bring her "The Good Girl Tour" to the famous Portland, Oregon, venue. If you are up for some fearless roasts, honest commentaries about womanhood, and unapologetic jokes about the mundanes of everyday life, this show is something you must attend. Get your tickets today, and prepare to laugh the night away. To reserve the best seats in the venue, book your tickets early. Click the "Get Tickets" link now!
Nikki Glaser bested many comedians with her unabashed and unfiltered comedy. She is known not to mince words when she delivers her skits. Flavoring her comedic style are her hilarious truth bombs you do not expect, especially from a woman who appears to be unassuming. When she is on stage, you will laugh hysterically.
Glaser discovered her love for comedy when she was 18. While she was studying in college, she found that she could make use of comedy skits to apply what she was learning in class. Her high-spirited personality pushes this way of thinking. By the time she was a senior, she began performing in front of people and did gigs on multiple open mics held inside her college.
Years after graduating, she performed in many venues nationwide. This stint would bring her attention from TV shows. She finally had her mainstream exposure in 2009, with her The Tonight Show with Jay Leno performance. That same year, she had a minor role in the movie Punching the Clown. When 2011 came, Nikki began podcasting. She debuted in the scene as a co-host to the You Had To Be There show alongside comedian Sara Schaefer. Their chemistry was palpable, and the demand led them to co-host a late-night talk show called Nikki & Sara Live. The show's ended in 2013, and Glaser left the podcast in 2014.
With her podcast and TV stint, her skill in hosting became apparent, and she decided to continue with her comedy career. In 2016, she hosted the Comedy Central podcast called Not Safe. Co-hosting with her was comedian Dan St. Germain. This would also lead to a TV series called Not Safe with Nikki Glaser. Currently, she hosts the Nikki Glaser Podcast. When she is not podcasting and on TV, she can be heard on the radio.
Her stand-up comedy is what she is most proud of. She has multiple specials. Bangin' and Good Clean Filth are among her most popular. Alongside these specials are her noteworthy appearances on multiple Comedy Special Roasts. Among her roast victims are Rob Lowe, Bruce Willis, and Alec Baldwin.
Nikki Glaser will drop truth bombs for her "The Good Girl Tour" at the Keller Auditorium on Saturday, November 18. Do you want to have a fun night? See her live performance!