Keller Auditorium | Portland, Oregon
Everyone knows that there is a distinct way Natalie Merchant's songs tug at your heartstrings; they tend to be sincere and mature. Their folk and gospel vibes make them feel homey, soothing your feelings of yearning. This year, Natalie returns to comfort weary hearts on her "Keep Your Courage" Tour. Come on down to the Keller Auditorium on September 23 to experience Merchant's incredible music. Hear the legendary crooner perform her greatest hits, from beloved classics like "Tigerlily" and "Butterfly" to her newest album "Keep Your Courage." Don't miss your chance to see this incomparable music gem live. Get your tickets now!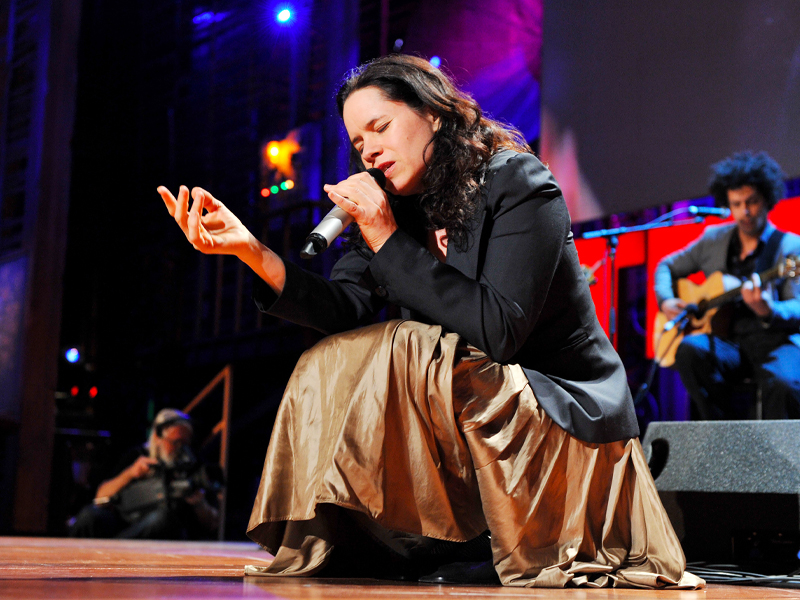 During her early career, Natalie Merchant sang lead vocals for the famous rock band 10,000 Maniacs. Her musical prowess was noticed when she was with the band. Her time with the band lasted for the first seven albums, following which she launched a solo career. Thanks to that decision, her career soared, and people started appreciating her music for what it truly is.
Natalie's socially conscious songs propelled her to prominence as an artist. Her music radiated brightly. With the release of her debut album "Tigerlily," she cemented her spot among the top artists in the genres of Americana, pop, and rock. The CD was praised by both critics and listeners. The tune "Carnival," her first top-ten hit, is the most memorable from her debut. Following that came a string of wonderfully written and sonically excellent albums. Her second album, "Ophelia," had extensive orchestration and was a commercial success. She was reaching new heights with every album release. Experimenting with new sounds, her music had evolved into a more folk-rock genre by 2003, as evidenced by her CD "The House Carpenter's Daughter." She published the album "Leave Your Sleep" in 2010, which was a passionate and intimate story of her daughter's first six years of life. This was followed by her self-titled album in 2014. She will release her eighth album, "Keep Your Courage," this year, much to the delight of fans and reviewers alike.
This September, catch the brilliant singer-songwriter on her " A Night with Natalie Merchant" at the Keller Auditorium on Saturday, September 23. This concert is in line with her "Keep Your Courage" tour.