Keller Auditorium | Portland, Oregon
Oregon Ballet Theatre invites you to experience the romantic and captivating ballet of La Sylphide at the Keller Auditorium on February 24. This classic romance ballet about a young Scotsman, a Sylphide, and a wedding will surely mesmerize audiences of all ages. Featuring stunning costumes and exquisite choreography, La Sylphide is a timeless classic that will leave you in awe. Don't miss your chance to be swept away by this magical tale. Get tickets for Oregon Ballet Theatre's La Sylphide and be enchanted! Click the "Get Tickets" link for a safe and fast transaction.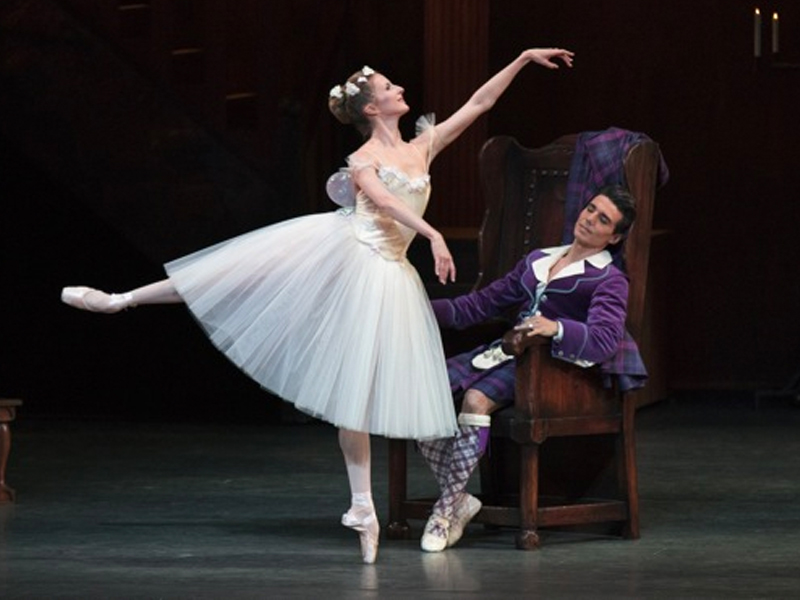 Oregon Ballet Theatre's production of La Sylphide is an enchanting ballet that is sure to leave audiences captivated. La Sylphide is a timeless classic, first choreographed by Filippo Taglioni in 1832, and set to the music of Jean-Madeleine Schneitzhoeffer.
People have always been entertained by the five shows that make up the Oregon Ballet Theatre's yearly season. It has grown to be a well-known and sought-after ballet company since its founding in 1989. Since its establishment, the company has kept advancing and has become brilliant under the current direction of artistic director Kevin Irving. Ballet performances of the highest caliber were preserved during his leadership, and it shows in Oregon Ballet Theatre's La Sylphide.
The story of La Sylphide starts with James, a young Scotsman waking up from a dream the morning of his wedding (to his lovely fiancée Effie) when he finds a mysterious and enchanting Sylphide (an air spirit) standing in front of him. He is mesmerized and entranced by her presence, and his fascination with her triggers a tragic chain of events in which happiness is replaced by sadness, love by treachery, and infatuation by tragedy.
Oregon Ballet Theatre's production of La Sylphide is a magical production that is sure to leave the audience enchanted. With its beautiful sets, costumes, and choreography, this production brings the classic story of La Sylphide to life in a way that is sure to captivate and delight. See their magnificent performance at the Keller Auditorium in Portland, Oregon, on Friday, February 24. Reserve tickets now!