Keller Auditorium | Portland, Oregon
With a new hit album out and about global airwaves, country-pop superstar Kelsea Ballerini is taking her 'heart first as she adds new tour dates to her raved HEARTFIRST Tour in support of her new album "Subject to Change". The star is set to serve astounding performances of her biggest hits and new music live on stage at Keller Auditorium on Tuesday, 27th of June 2023. As the woman behind the crowd-favorite anthem Love Me Like You Mean It", Ballerini quickly became a global favorite for her honest lyrics and astounding country-pop artistry. As she takes HEARTFIRST and Subject to Change to the live stage across the country, make sure to save your seats at the show by booking your tickets now!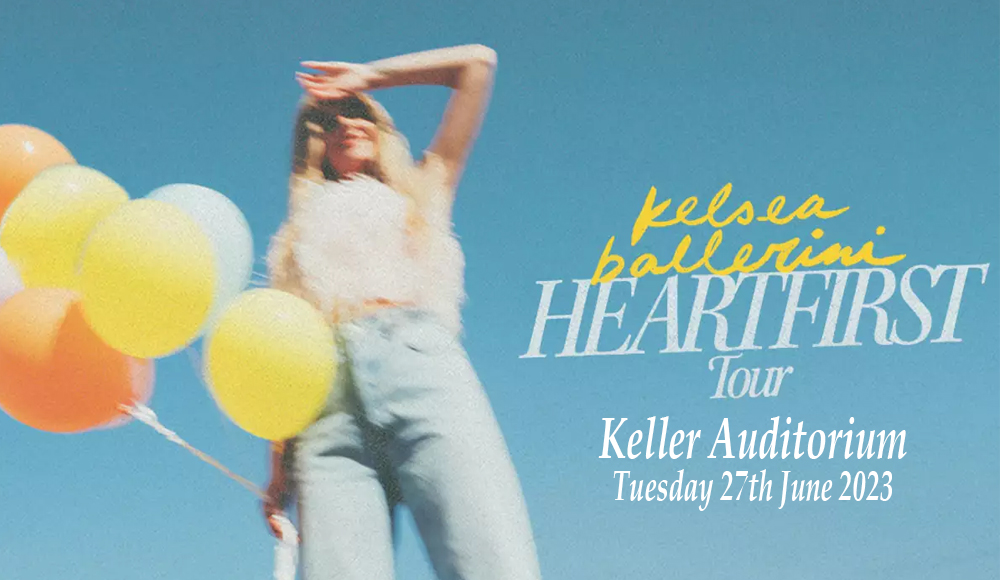 With footsteps in music through church, school choirs, and writing her first song at age 12, Kelsea Ballerini is one of this generation's most influential country-pop stars for her relatable lyrics and alluring artistry. Amassing mainstream attention for her 2014 hit debut single "Love Me Like You Mean It", Ballerini quickly became one of country pop's most sought-after artists.
In September 2022, Ballerini released her fourth studio record, "Subject to Change", featuring her new singles "Heartfirst" and "If You Go Down (I'm Goin' Down Too)". Having gone through a beautiful journey exploring country-pop anthems, the singer took a different approach in this new album. Ballerini shares that she took time to reflect on the music she grew up listening to. "Instead of listening to new releases, I listened to the music I grew up on, and that's the influence for this record," she shared. "Really organic-sounding records."
As Ballerini concludes the first leg of her HEARTFIRST Tour, the singer took to Instagram a heartfelt message to all of her fans who supported her shows, citing their "continual wave of celebratory and chaotic energy" at every night.
"I've been touring in some capacity for the last nine years. from radio tour to being the opening act on more tours than i can count to a handful of headlines of my own. this most recent run of shows has been hands down my favorite i've ever played," Ballerini wrote on Instagram, sharing a series of photos from her tour.
"Thank you for this new little breath of life in these rooms, for letting me be in a silly goofy mood between songs, for appreciating my band and crew, for waiting in line for hours beforehand, for the handmade signs and tshirts, and the progressively more unhinged 'HYPOTHETICALLY IF YOU EVER KILL YOUR HUSBAND' moment," she added on her heartfelt caption.
Following her 4th LP, the singer released her new intimate EP "Rolling Up the Welcome Mat" in February 2023. The singer reflects on her divorce, with its lead single "Blindsided", accompanied by a short film.
"Rolling Up the Welcome Mat was how I processed everything" she shared in a statement. "It's the way I got my feelings out of my body and heart and put them to music, which is the purest way I could've handled it."
Beyond her heartfelt music, Ballerini also released her very first poetry book entitled "Feel Your Way Through". Highlighting tales of facing struggles and healing, "I credit a lot of the openness and the more poetic side of the songwriting to the book, she shared.
With her newfound strength and boundless support from her fans, Kelsea Ballerini is stoked to continue serving astounding shows, with the amazing presence of her fans at the HEARTFIRST Tour. Book your tickets now!