Keller Auditorium | Portland, Oregon
Prepare for the reigning queen of RuPual's Drag Race Season 5 and RuPaul's Drag Race All Stars 7! Jinks Monsoon, the big winner of both seasons, is embarking on their massive solo tour for the first time, hitting over 40 cities across North America! The Everything at Stake Tour is guaranteed to deliver incredible songs from Monsoon's highly-acclaimed albums, some epic roasts, and hilarious punchlines! The tour will make a stop at the Keller Auditorium in Portland, Oregon, on Monday, 14th August 2023! This performance will be a variety of sorts that made Jinkx Monsoon victorious in the reality competition series. – "imagine stand-up comedy meets rock concert meets drag." Hurry and score tickets now to see Jinkx Monsoon at the Keller Auditorium!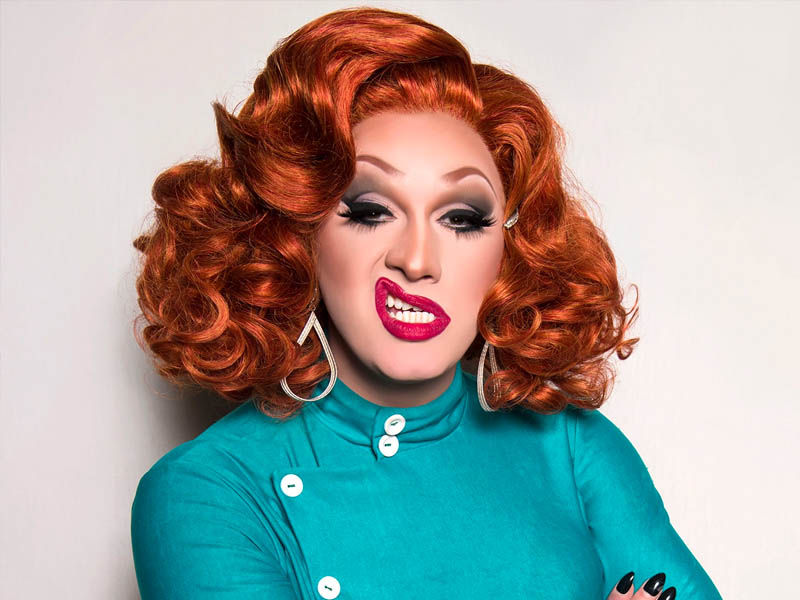 Jinkx Monsoon is an acclaimed theater actor, drag queen performer, comedian, and recording artist. They started doing theater in 2010 and scored the lead role in a Seattle production of Red Range Came Calling. Monsoon starred in several more notable Seattle-based productions, including Rent, Thre Threepenny Opera, Spring Awakening, Hedwig, and the Angry Inch. In 2013, Jinkx Monsoon joined the cast of RuPaul's Drag Race Season 5. They were inspired to enter the competition after seeing Sharon Needles in Season 4. Monsoon's many talents, such as lip-synching and impersonations, helped them win many challenges. They eventually won the season.
The following year, Jinkx Monsoon released their album, The Inevitable Album. The record contains influences from jazz, blues, pop, and cabaret. It has been reported that Monsoon was heavily inspired by iconic female singers like Regina Spektor, Bette Midler, Peggy Lee, and more. The Inevitable Album was preceded by the single "Bacon Shake," which features B-52's Fred Schneider. In 2018, they released their follow-up album, The Ginger Snapped, which featured guest performances from Amanda Palmer, Lady Rizo, and Fred Schneider. Last year, Jinx Monsoon joined and won RuPaul's Drag Race All-Stars season 7.
Catch Jinkx Monsoon as they deliver their many talents – from singing to dancing, roasting, delivering jokes, and slaying – at the Keller Auditorium on Monday, 14th August 2023!