Keller Auditorium | Portland, Oregon
Intocable are one of the biggest bands in the Tejano and Norteo music scene today. Their shows are legendary; after all, they've been doing them for 25 years. You can expect to be thoroughly entertained from start to finish at the Keller Auditorium on May 28th, 2023, because not only will you witness these guys in all their glory, but you will also taste some of the finest amenities available at the venue. Their ability to seamlessly combine genres like Tejano conjunto, Norteo folk rhythms, pop balladry, and rock is truly remarkable, but be warned, tickets are selling out way faster than expected, and you need to grab yours right now before they all sell out.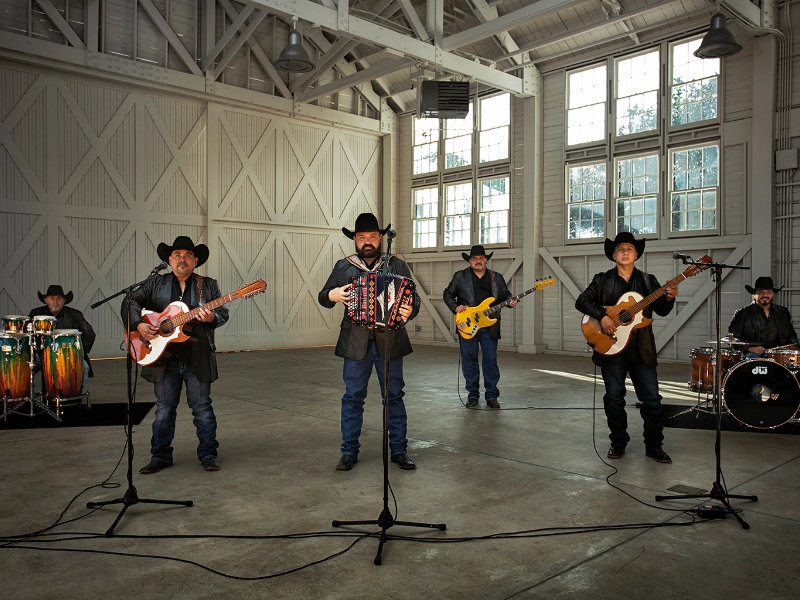 Ricardo Javier "Ricky" Muoz (lead vocalist, accordion), René Orlando "Rene" Martnez (drums, chorus), Sergio Serna (percussion), Johnny Lee Rosas (second vocals, bajo sexto), Alejandro "Ale" Gulmar (bajo sexto), and Felix "Felix" Salinas (bass) make up Intocable. Over 25 years ago, in Zapata, Texas, best friends Ricky Muoz and René Martnez envisioned taking their music worldwide after discovering they shared a passion for creating something truly special.
Years of hard work and commitment paid off, and the dream is now a proven fact. To this day, Intocable continues to thrill and amaze listeners in the United States and Mexico with their repertoire of chart-topping singles like "Robarte un Beso," "Promet," "Te Amo (Para Siempre)," "Culpable Fui" and "Culpable Soy," and fan favorites like "Dame Un Besito," "Eres Mi Droga," "Enséame a Olvidarte," and "Suena."
Without a doubt, this will be one of the best shows you see all year, and you must grab your tickets before they sell out. Doing so couldn't be easier; simply click the "Get Tickets" button and follow the prompts, but don't waste a single second thinking about it as tickets are selling out. Do it right now!