Keller Auditorium | Portland, Oregon
TV's funniest reality show, the Impractical Jokers, is hitting the road this spring! The trio, comprising James Murray, Sal Vulcano, and Brian "Q" Quinn, is embarking on the Drive Drive Drive Drive Drive tour and making 16 stops across the United States, including a much-awaited show in Portland, Oregon! On Saturday, 8th April 2023, Impractical Jokers Live will light up the Keller Auditorium! The highly-anticipated event will deliver fresh stand-up comedy material and never-before-seen footage from Impractical Jokers! So if you love comedy, you better hurry and grab your tickets now to experience Impractical Jokers Live at the Keller Auditorium!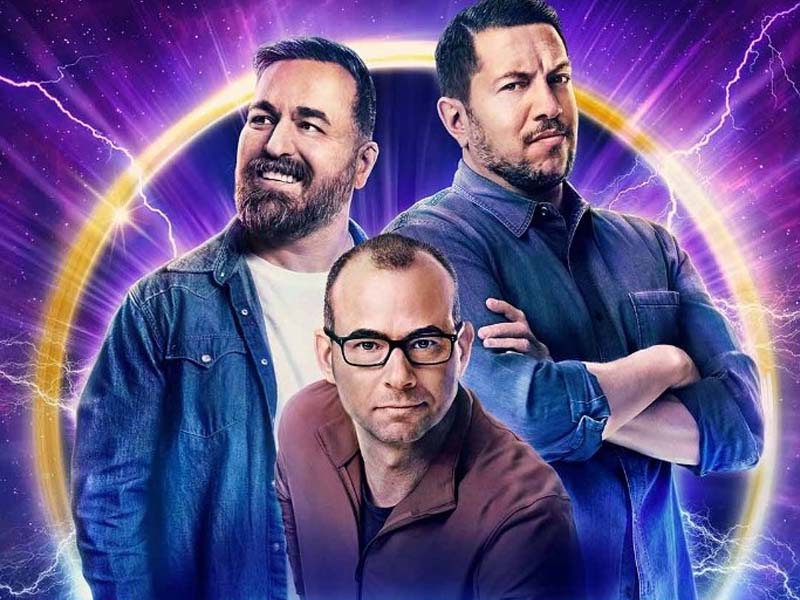 The Impractical Jokers has taken over reality TV with its unique format. The comedy-oriented hidden camera series features lifelong friends who compete to embarrass each other in real-life scenarios. Formed by four jokers from the comedy troupe, The Tenderloins, Impractical Jokers featured four wacky dudes, Q, Sal, Murray, and Joe Gatto, who departed from the show in 2021. The show's premise is to complete tasks in public, often requiring interaction with unwitting people. Each joker is sent to do the challenge while others feed him lines through an earpiece. The challenges are often designed to embarrass the joker. Failure to complete the task successfully will end in punishment, which is even more, embarrassing or daunting. The Impractical Jokers have delivered some of the funniest and most brutally embarrassing punishments in television history. Some notable punishments include tanking a band performance during a fully-packed arena, surprise tattoos where jokers didn't know what design they were getting, and skydiving for the joker who's severely afraid of heights.
The show premiered in 2011 on TruTV and is now on its ninth season. Since it premiered, Impractical Jokers have amassed millions of viewers and aired 300 episodes. The show has also expanded into international franchises, such as the U.K., Brazil, the Netherlands, Mexico, and many more.
Tickets to see the Impractical Jokers Live at the Keller Auditorium are now available!