Keller Auditorium | Portland, Oregon
The final Oregon ritual… Heilung comes to Keller Auditorium on Thursday, September 22nd, 2022. Gather your Gods and the unrequited spirits of your ancestors, gather your friends and families, and come forth to join Heilung in an exciting night of ritual, mysticism and music, reserve your place in this mysterious circle now and prepare for the final ritual of Oregon, a night where all of Portland will feel the spirits rise!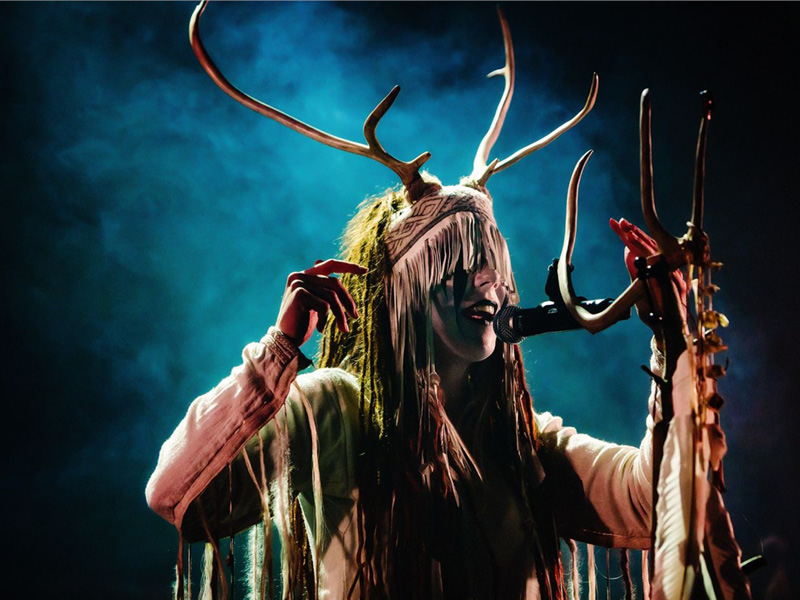 Following a hugely successful first performance at Red Rocks in 2021 Heilung will return to North America once again, at announcing the tour Heilung commented, "Friends overseas, we were deeply moved by your warm welcome on our first visit to North America. We will return for our 2022 tour beginning in August, to sing, howl and dance with you again. For each person joining the ritual, one tree will be planted."
Heilung are made up of members from Denmark, Norway, and Germany they are, singers Kai Uwe Faust and Maria Franz, with production by Christopher Juul. The touring musicians are Jonas Lorentzen, Juan Pino, Alex Opazo, and Jacob Lund. The warriors on stage are Marijn Sies, Ruben Terlouw, Pan Bartkowiak, Faber Horbach, Jens de Vries, Eigen Leon Remie, and Gwydion Zomer. Heilung's music is based on texts and runic inscriptions from Germanic peoples of the Bronze Age, Iron Age, and Viking Age, and they describe it as "amplified history from early medieval Northern Europe", and is usually about Norse deities, jǫtnar, and Valkyries. The outfits that the band and warriors wear during a performance are based on spiritual traditions of the Eurasian circumpolar peoples, and are historically correct reproductions of Nordic Bronze Age clothing.
The band were nominated in the Best Underground Band category for a Metal Hammer Golden Gods Award in 2018, and tied for the World Traditional Award in the 18th Independent Music Awards with the song Norupo.