Keller Auditorium | Portland, Oregon
Highly famed Australian comedian and show host Celeste Barber is returning to the U.S for a 42 date massive tour. The tour is called the "Fine, Thanks tour" and will make stops across New York, L.A, Miami, Detroit, Chicago and many other notable destinations. She will be coming to Keller Auditorium on Wednesday 17th August 2022. The artist talked about her boredom during quarantine and how excited she is to finally get back on stage and share some of the new content she has been working on. The tour kicks off on 6th July and concludes around 30th August. Fans of Celeste Barber are really excited to see their favorite comedian returning to the U.S for another extensive tour. If you want to catch her live, get your tickets ASAP!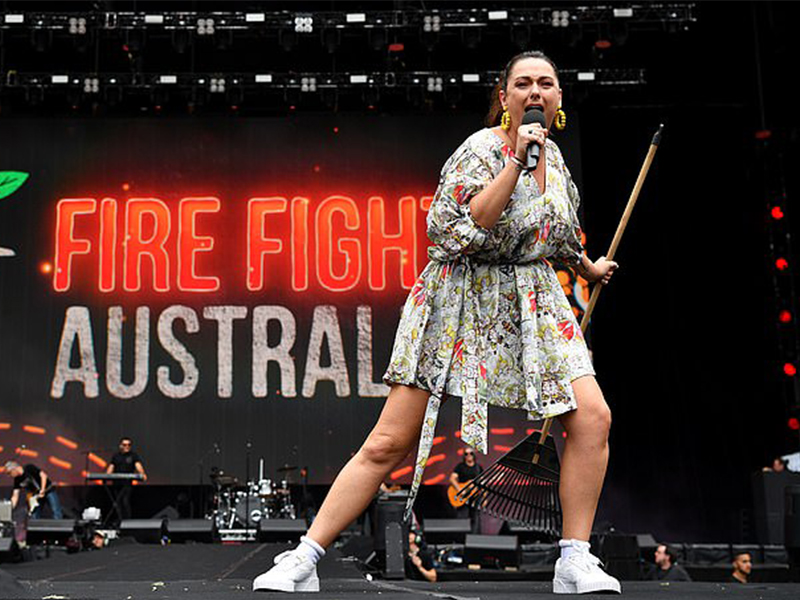 Celeste Barber is famously known for her role as a paramedic on the TV show, All saints. She is also rumored to be part of a Netflix series called Wellmania. As a comedian, Celeste Barber has famously sold-out shows previously in the U.S and she's back for another one. She has a massive social media following with 8.5m Instagram and 3.5m Facebook followers. Barber has been entertaining her audiences live with her celebrity impersonations and recreating famous supermodel photos. She talks about being comfortable in her own skin, and her work is often acknowledged by the artists she imitates. She recently hosted the Fire Fight Australia concert in 2020, and everybody loved her on stage.
The upcoming tour will feature various topics, including the use of sex toys by celebrities and Barber's personal challenges with remaining indoors due to the pandemic. As one of the most popular comedians in Australia, Celeste Barber is known for selling out venues on her stand-up routines. The upcoming tour is expected to be one of the most extensive tours of the year and if you want to see her live at Keller auditorium on 17th August 2022, get your tickets ASAP before they are sold out!