Keller Auditorium | Portland, Oregon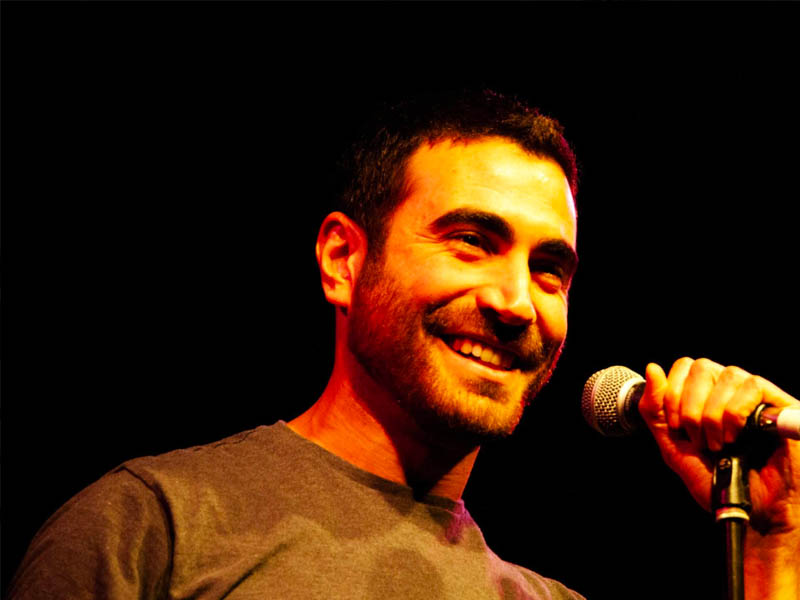 His iconic role as Roy Kent has made millions laugh uncontrollably. The stoic and angry character was perfectly portrayed by Brett Goldstein. But unlike the aging footballer, Goldstein is a ray of light on stage. His infectious humor is guaranteed to make his audience fall off their chair laughing. Yes, the Primetime Emmy Award-winning actor is that good – it's a shame we're only learning about this laugh riot now, but at least his massive fall tour will cover numerous cities across the U.S. The acclaimed stand-up comedian is guaranteed to deliver some incredible jokes, hilarious anecdotes, and side-splitting punchlines! And lucky for fans in Portland, Oregon, Goldstein will be making his way into town to perform a show on Thursday, 30th November 2023! Get set for the best night of your life as Brett Goldstein takes over the Keller Auditorium! Yes, he's an excellent comedian, way before his U.S. breakout role as Roy Kent, and he's here to show you what great British humor is all about! Score tickets now to see Brett Goldstein light up the Keller Auditorium before it's too late!
Guess who blew up as a stand-up comedian in 2023? It's the sensational British actor/comedian Brett Goldstein! Yes, that's right! The man, who excellently did the role of Roy Kent in Ted Lasso, has sold out a string of dates in California during the summer! It was supposed to be a mini-tour, but due to high demand, Goldstein is now set to traverse the nation with The Second Best Night of Your Life!
Earlier in the year, Goldstein held a few trial shows in San Francisco, all of which were sold out. Meanwhile, some of his shows for his fall tour are selling out as soon as tickets go online! Lucky for you, tickets to his show at the Keller Auditorium are still available through our Get Tickets link! But we suggest that you move fast and secure tickets early before they're gone!
Brett Goldstein is set to make America laugh this fall. The comedian finally wrapped up his iconic role as Roy Kent. But fans haven't seen the last of him. In 2023, Goldstein went back to his roots and love for stand-up comedy. During an interview, he mentioned, "I did shows before anyone knew who I was, and I didn't think ahead in terms of…I was just making the thing that was right at the time." Goldstein also added, "But they're all things that are often about truth and about real people, and I can't just have them on the Internet. I'm very proud of them, but unfortunately, I can never show them."
His British humor will likely make great memories for comedy enthusiasts, and lucky Portland-based fans will get to experience an excellent laugh trip on Thursday, 30th November 2023. As Goldstein takes over the Keller Auditorium, fans will have a great entertainment experience thanks to the venue's state-of-the-art facilities, top-tier service, and hi-technology sound and light system. Moreover, the venue's easy accessibility and great location will ensure that attendees will have an easy time arriving at the venue in time to see Brett Goldstein.
Secure your tickets now to see Brett Goldstein perform at the Keller Auditorium on Thursday, 30th November, 2023! Tickets are now available through the Get Tickets link!