Keller Auditorium | Portland, Oregon
The indie sensation that brought you the hits "Brand New," "When A Heart Breaks," and "I Like You," among many others, will perform at Keller Auditorium on March 10, 2023. Catch Ben Rector at the Portland stop of his forthcoming tour, "The Old Friends Acoustic." The 36-year-old American singer-songwriter will be joined by artists Jordy Searcy and Stephen Day, who will perform individually as opening acts. This is going to be an evening packed with songs that speak to your heart. After all, Ben Rector is known for his intimate and heartfelt performances. So be sure to get your tickets ahead of time to secure the best seats at the venue. Hit the "Get Tickets" link to score yours today.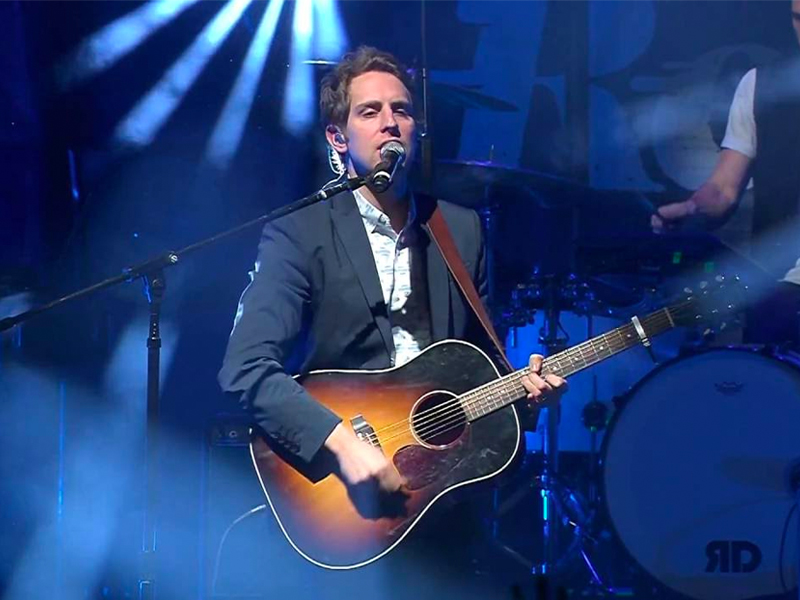 As a melodic pianist and singer-songwriter, Ben Rector has established himself in the music scene with his piano-driven compositions. He has released a total of seven studio albums, many of which reached high standing on multiple charts.
His career began during his first year of college, producing his self-titled EP. In 2006, he won the Grand Prize in the Pop category of the John Lennon Songwriting Contest with his song "Conversation," which is a part of the EP. In 2010 and 2011, his albums "Into the Morning" and "Something Like This" brought him early success. Afterward, he gained wider attention with his 2013 album "The Walking in Between," which reached number 16 on the Billboard 200. With 2015's "Brand New" and 2018's "Magic," he has topped Billboard's Americana/Folk Albums chart consecutively. He also collaborated with artists like Snoop Dogg, Kenny G, and Dawes' Taylor Goldsmith on the Joy of Music album in 2022.
Apart from his music, he also dabbled in acting. The same year, he topped the charts for the album "Magic," his appearance on "Pickler and Ben" in 2018 led to him being nominated for a Daytime Emmy Award for Best Performance.
On his tour next year, one of his performances will be at the Keller Auditorium in Portland, Oregon, on Friday, March 10, 2023. Part of his lineup is pop singer Jordy Searcy, best known for his song "Daylight." Also joining in is folk artist Stephen Day, who gained early buzz for his song "Autumn's Song." Mark your calendars and reserve tickets now!