Keller Auditorium | Portland, Oregon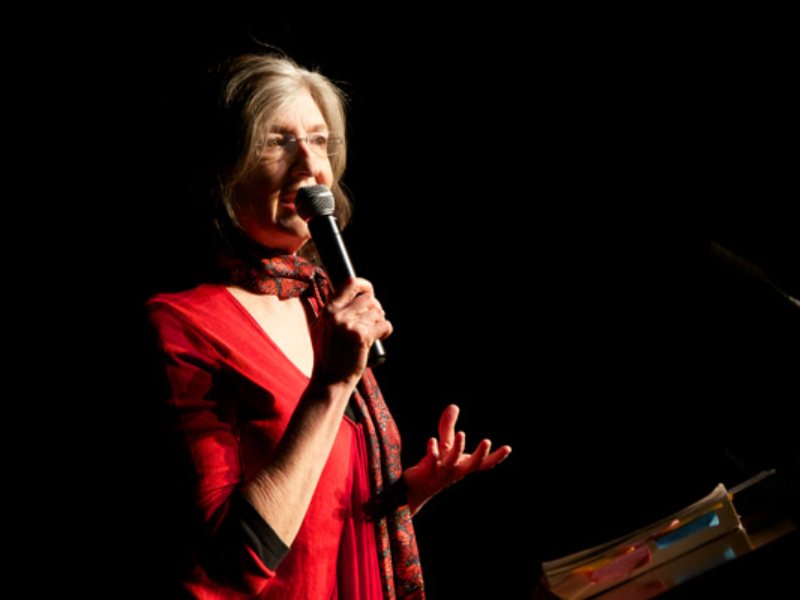 Gain valuable insight from the Pulitzer Prize-winning mind of Barbara Kingsolver on Tuesday, October 17, at the Keller Auditorium. The American novelist is previously known for her works such as "The Poisonwood Bible" and the Women's Prize for Fiction winner "The Lacuna." Last year, she broke literary ground with "Demon Copperhead," a retelling of Dickens' "David Copperfield" set in the opioid-stricken backwoods of the Appalachian region. The tale is told through the eyes of an impoverished boy who, with only his sharp wit and looks, must brave a world unkind to people like him. Promoting her latest fiction novel, the multi-awarded writer sets a one-night appointment here in Portland, Oregon, in association with the Literary Arts non-profit. The Keller Auditorium will host the event, providing our featured speaker and her audience with a delightful ambiance for ninety minutes of riveting discourse. Book your seats for an Evening with Barbara Kingsolver by clicking the "Get Tickets" button above!
The Literary Arts organization is proud to present this year's Pulitzer Prize-winning writer, Barbara Kingsolver, for an evocative round of talks at the Keller Auditorium on October 17!
The American novelist makes a special appearance at Portland's performing arts center to champion her latest book, "Demon Copperhead." The story—a reimagining of Charles Dickens' David Copperfield—follows a boy born in rural Appalachia during the throes of the opioid crisis. With no assets to his name, Demon must weather the perils of an impoverished life, from his childhood days in labor and foster care to adulthood's tempest of addiction and heartbreaks.
The novel garnered critical acclaim for its relentless, yet ultimately hopeful, depiction of institutional poverty. It won the prestigious Pulitzer Prize in addition to Barbara's second Women's Prize for Fiction—a first in the award's history.
"Brilliant and visceral, it is storytelling by an author at the top of her game. We were all deeply moved by Demon, his gentle optimism, resilience, and determination despite everything being set against him," British presenter Louise Minchin shared on behalf of the Women's Prize judges.
Apart from her recent success, Barbara Kingsolver is also popularly known for "The Poisonwood Bible," a best-selling novel chronicling the tales of a missionary family in a secluded village in the Belgian Congo. Each of her last seven books has consistently placed in The New York Times Best Seller list, often delving into themes of social justice, environment, and community. You can refer to the list below for Barbara Kingsolver's list of published fiction prior to "Demon Copperhead."
The Bean Trees, 1988
Homeland and Other Stories, 1989
Animal Dreams, 1990
Pigs in Heaven, 1993
The Poisonwood Bible, 1998
Prodigal Summer, 2000
The Lacuna, 2009
Flight Behavior, 2012
Unsheltered, 2018
Our venue, the historical Keller Auditorium, offers an engagingly intimate atmosphere for the event. Its 3,000-capacity viewing area is fitted with top-of-the-line seats, basked in the warm glow of controlled lighting. The acoustics, meanwhile, are tuned to pin-prick precision, allowing audiences to absorb each word from our distinguished visiting speaker.
This event is also supported by Janet Hoffman & Associates LLC, BMO Wealth Management, AHA - FINN Partners, Oregon Public Broadcasting, and The Oregonian.
Share An Evening with Barbara Kingsolver this coming Tuesday, October 17, at the Keller Auditorium, Portland. Tickets are limited - book yours soon!