Keller Auditorium | Portland, Oregon
This summer, the sensational comedian Ali Wong is bringing her critically-acclaimed stand-up comedy tour across North America, and she's making a pit stop in Portland, Oregon! On Wednesday, 19th July 2023, the woman who performed her two Netflix Comedy Specials while pregnant is lighting up the Keller Auditorium with her brand-new bits! Fans can look forward to a plethora of jokes relating to motherhood, feminism, and sexual adventures! Wong has also been known to belt out entertaining dialogues containing hints of wisdom and wit. She's also highly regarded for her ability to keep her audience engaged no matter how long her anecdotes are. If you're keen on seeing what the fuss about Ali Wong is all about, this is your chance! Many of her shows across the country have already sold out. But we still got some tickets for her stop at the Keller Auditorium! So what are you waiting for? Book your tickets now before they're gone!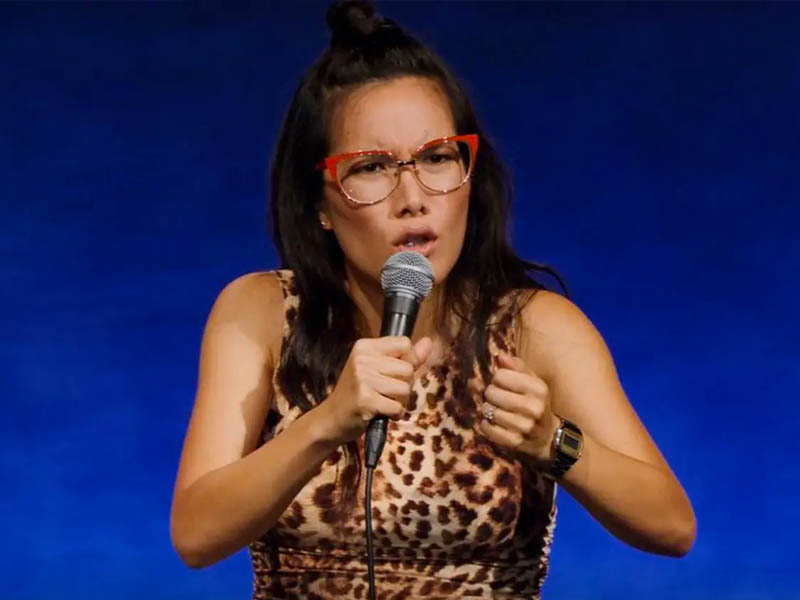 The It Girl of comedy, Ali Wong, has become one of the women who turned a supposed weakness into a weapon. Wong is now one of the stars who dared perform on stage while pregnant, and she did it twice! In 2018, her name popped up in the headlines next to renowned performers who went on stage while pregnant, like Beyonce, Cardi B, Kelly Clarkson, and Alicia Keys. Moreover, she's only one of the two comedians on the list.
In 2016, Wong dropped her first Netflix Comedy Special, Baby Cobra. The special received rave review from critics due to its "deliriously filthy and funny" jokes. These bits sneakily transition to feminist assault and rants about double-standard parenting. Wong has cleverly found a way to turn the woes of parenting into material for comedy. Her relatability has made her special one of the most iconic comedy releases of the year. At the time, Wong was still a burgeoning force in stand-up comedy. But two years later, Wong released a Netflix Mother's Day Comedy Special, The Hard Knock Wife. By this time, Wong has made her mark as a fast-rising in comedy. The performance was met with high acclaim, with some critics calling the show "the gold standard in comedy. Moreover, publications also predicted that Wong's name would be up there among top comedians, along with Chris Rock, Jerry Seinfeld, Amy Schumer, and Dave Chapelle.
There's no mystery why Wong resonated well with the audience. Her impeccable timing and relatability have made her act appealing to everyday folk. Thus, she has been named one of Time's 100 Most Influential People in 2020. Meanwhile, Variety listed her as one of ten comics to watch.
Early in her career, Wong worked the comedy circuit in New York after graduating from college. In 2011, she was already making a name for herself as a stand-up comedian. The following year, she appeared in 12 episodes of Are You There Chelsea? Wong also scored a substantial role in Savages, starring opposite Salma Hayek and Benicio Del Toro. Thanks to her exemplary talent and notable roles in films and TV, Wong has been invited as a guest in late-night shows, including Chelsea Lately and The Tonight Show, and appeared in comedy specials, such as John Oliver's New York Stand-up Show and Dave Attell's Comedy Underground Show.
Apart from stand-up comedy, Wong also has a phenomenal acting career. She has appeared in several notable films and TV series, including American Housewife, Fresh Off the Boat, Black Box, Birds of Prey, Love, Victor, and Paper Girls. This 2023, she's set to star in an upcoming series, Beef. Wong's distinct voice has also appeared in animated works like The Bojack Horseman, The Angry Birds Movie, The Lego Ninjago Movie, and Ralph Break the Internet.
Catch Ali Wong this summer by scoring your tickets now to her show at the Keller Auditorium!