Keller Auditorium | Portland, Oregon
A jubilant and original modern reboot of Tchaikovsky's holiday classic, The Hip Hop Nutcracker comes to Keller Auditorium on Tuesday 12th November 2019 for a two-night-run! Following an innovative updated version of the beloved story, The Hip Hop Nutcracker marries rap and astounding hip hop choreography with Tchaikovsky's score to create something magical and utterly unique!
"Now is an amazing moment for both Broadway and touring audiences to be energized and enthralled by all kinds of theatrical performances blending classic and contemporary styles. I'm excited to take this mash-up of old and new on the road again this year, and bring the show into homes across the nation with the PBS special," says the show's Tony Award-winning Executive Producer, Eva Price.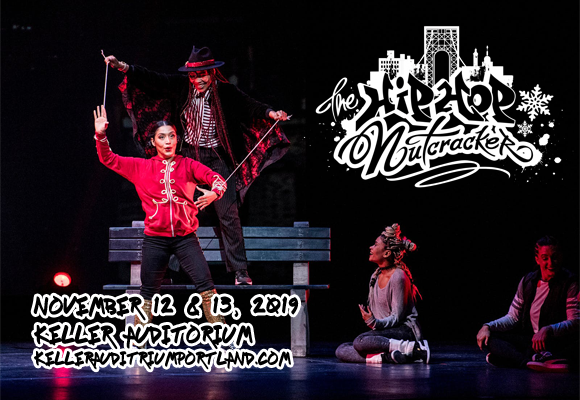 Brought to you by the Tony Award-winning producer behind Oklahoma! and Jagged Little Pill, The Hip Hop Nutcracker is a thrilling juxtaposition of Tchaikovsky's evocative and beloved score, a modern retelling of E. T. A. Hoffmann's story and thrilling hip hop choreography. A festive show that is a feast for all the senses, The Hip Hop Nutcracker brings together phenomenal dancers, a super fresh DJ, a classically-trained violinist and, of course, the founding father of hip hop, Kurtis Blow, for a "holiday mash-up for the whole family"!