Keller Auditorium | Portland, OR
Calling all queens! Get ready to 'werq it hard as RuPaul's Drag Race WERQ THE WORLD Tour is coming over to Keller Auditorium on Saturday, 22nd of July 2023. Join Kim Chi, Aquaria, Naomi Smalls, Plastique Tiara, Rosé, Yvie Oddly, Aquaria, Jaida Essence Hall, and many more, as they head to a dystopian world where they choose between slaying humanity or AI in an out-of-this-world Sci-Fi drag production. As WERQ THE WORLD launches its biggest run yet, make sure to save your spots at the show by booking your tickets now!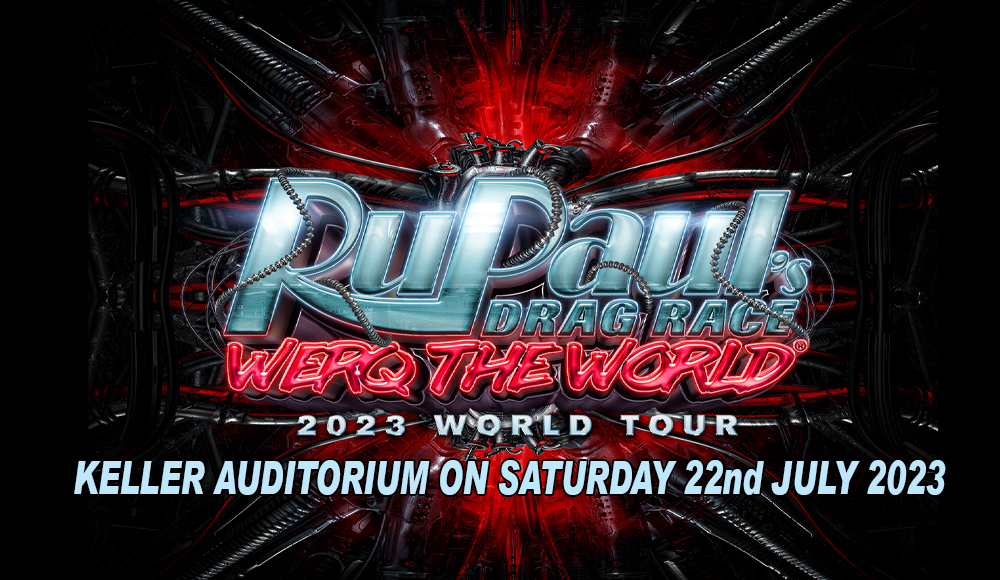 As the biggest drag show to slay competition since 2009, RuPaul's Drag Race is launching the new installment of its WERQ THE WORLD live tour series for 2023. Set in a dystopian world where queens are tasked to choose between the real world and AI domination, Kim Chi, Aquaria, Naomi Smalls, Plastique Tiara, Rosé, Yvie Oddly, Aquaria, Jaida Essence Hall, more drag stars are set to deliver a slayin' show. Slaying stages across the globe since the first WERQ THE WORLD installment in 2017, RuPaul's Drag Race continues to reign as the biggest haven for drag queens.
WERQ THE WORLD is produced by Voss Events. This time around, the company's looking to take the acclaimed tour trek to the next level. "We've really elevated the show this year with a cohesive storyline that weaves theater into large-scale concert-style performance," show producer Brandon Voss shared. It's a multimillion-dollar production that rivals the largest popstars in the world,"
Promising an extravagant run for 2023, WERQ THE WORLD hopes to continue living up to the limelight that RuPaul's Drag Race brought to the global drag community. "WERQ THE WORLD is the official RuPaul's Drag Race tour for a reason," Jon Norris shared. "It is the biggest, most spectacular drag show on the planet. The music, sets, fashion, choreography and lighting in this production are like nothing fans of drag have ever seen before."
As the longest-running reality TV show dedicated to drag queens, along with localized spin-offs around the globe, the haven for drag queens continues to slay and invite queens from the ends of the earth to aim and dream big. With 15 seasons of creating slayin' queens and iconic moments to remember, RuPaul's Drag Race became a community for queens to celebrate and bring out their best selves, inspiring the LGBT community across the world to celebrate their true colors.
Don't miss out on WERQ THE WORLD at Keller Auditorium on July 22nd by booking your tickets now!